As reported in detail by our sister publication SGI Europe, the Adidas Group ended the year with a small sales increase of one percent in local currencies in the fourth quarter, despite a challenging environment, especially in Europe, the only market that suffered a sales decline. As currency headwinds persisted, total sales were down by 5 percent to €5,548 million in reported terms, leading to net income of €157 million for the quarter, 5.4 percent below the level of a year earlier. The modest progress was led by e-commerce, which grew by 43 percent across all regions during the period, and by 53 percent for the full year, reaching a level of more than €4 billion – or about 20 percent of the company's turnover – as Covid-19 accelerated Adidas' digital transformation.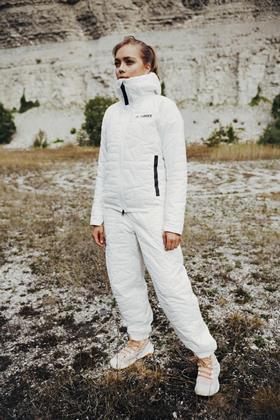 Adidas also introduced a new strategy, dubbed "Own the Game," which it says aims to raise sales, market shares and profits by strengthening the "credibility" of the Adidas brand, by boosting the DTC channel and creating a unique consumer experience, and by continuing to expand the company's activities in the area of sustainability.
As for sustainability, the brand said that nine out of ten Adidas products will be made from sustainable materials by 2025. Adidas is committed to reducing its CO2 footprint per product by 15 percent until then. It is working with its partners in the global supply chain to reduce energy and material consumption and make greater use of green energy sources. The group aims to achieve climate neutrality in its own operations by 2025 and overall climate neutrality by 2050.
The brand is also committed to attracting more female consumers. It will execute on a cross-category plan to grow currency-neutral sales for its women's business at a mid-teens rate on average per year between 2021 and 2025.
Predicting that the outdoor segment will continue to be one of the industry's strong growth segments in the future, Adidas also announced plans to focus even more on Adidas Terrex and invest in sustainable outdoor retail stores in the Alps called Terrex Mountain Lofts.
You can read full details of Adidas' business plan through 2025 in SGI Europe.