In September 2019, private equity firm The Riverside Company bought back German e-commerce retailer for cycling, outdoor, fitness and swimming products, Bike24 GmbH, from British cycling e-commerce giant Wiggle CRC. Riverside had sold the continental European cycling online platform to the British industry giant in 2017. However, that deal had not been to everyone's satisfaction. Now Riverside, together with the Bike24 founders and management team, announced plans for an IPO of Bike24 Holding AG on the Frankfurt Stock Exchange in 2021.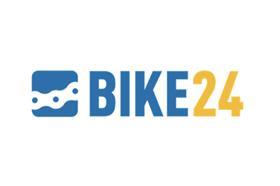 Bike24 was founded in 2002 by Andrés Martin-Birner, Falk Herrmann and Lars Witt and is one of today's leading e-commerce bicycle platforms in continental Europe. It claims to have the widest range of branded products in the industry and currently operates three country-specific online stores in Germany (Bike24.de), Austria (Bike24.at) and Spain (Bike24.es). In addition, the international store (Bike24.com) caters to customers in 80 countries worldwide.
On June 7, Bike24 Holding AG announced preparations for the listing of its shares on the regulated market (Prime Standard) of the Frankfurt Stock Exchange. In advance of the listing, Bike24 and its shareholders intend to conduct a private placement, which "includes newly issued shares from a capital increase as well as shares from the holdings of the major shareholder, the European Riverside Fund VI."
The private placement will offer new shares from a planned capital increase with expected gross proceeds of approximately €100 million. To achieve a significant free float, the main shareholder, European Riverside Fund VI, has agreed to sell existing shares for a possible over-allotment at market conditions. It is also noted that Bike24's founding and management team will not sell any shares in the offering.
With the IPO, the creators of Bike24 intend to accelerate the current pace of growth in continental Europe and fund future business development. The proceeds from the private placement will be used, among other things, to expand Bike24's fulfillment infrastructure in Germany and abroad, as well as to further localize the respective offering for selected foreign markets. Following the successful launch of its online store in Spain, Bike24 is already planning the rollout of online stores in France and Italy, as well as the establishment of local logistics and fulfillment centers. In addition, Bike24 aims to further improve the customer shopping experience through the use of new technologies. Part of the proceeds will be used to optimize the capital structure by refinancing existing bank liabilities.