As previously noted, VF Corp. has decided to cease operations of its Eagle Creek travel and luggage brand this fall. Before the end of the company's activities, pre-orders for fall/winter will be delivered and also follow-up business is planned to be served - as far as possible with the remaining stock on hand.
Oliver Messing, the brand's European managing director, told The Outdoor Industry Compass that for the months to come, his top priority is a smooth and correct wind-down process of the business as well as a successful referral of his permanent employees at the European headquarters in Ireland and the German location in the Black Forest. Also for the partners in retail, serious business is important to him: "The brand should not be damaged and there will be no blowout sale. We want to continue to offer our dealers a reasonable margin with our products until the end." Eagle Creek Europe is delivering its product into 24 European countries with the help of independent trade agencies and distributors.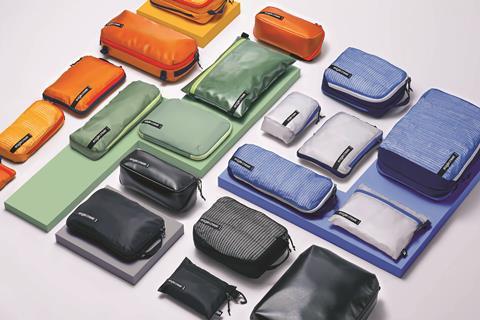 Eagle Creek was founded in 1975 and primarily serves outdoor and sports retailers in the brand's self-created "Adventure Travel Luggage" category with duffels, rolling luggage and hybrid backpacks, as well as the Pack-It line of travel organizers. The brand's USP in recent years has been a major sustainability aspect, including a high proportion of recycled materials and a generous ("No Matter What™") guarantee and repair policy.
Industry veteran Messing has been with the brand for 18 years. He says: "70 percent of our customers are outdoor and sports retailers who got through the pandemic with a slap on the wrist. Business is picking up again right now, also for our retailers in the luggage sector." As the official statement from VF claimed "strategic and financial" reasons for the decision, it seems likely that the strategic component was the decisive factor: Eagle Creek is one of the smaller brands in VF's portfolio and accounts for a small share of the group's total sales. Strategically, VF is further elevating its DTC business in the future, as stated in the fiscal year report 2021. VF had recently acquired Supreme and closed down the workwear sector of Dickies, keeping only the lifestyle collections of the brand.