Together with German carbon forge All Ahead Composites as a technology partner and Taiwanese supplier Art Collection Corporation as a design partner, the Portuguese companies Ciclo Fapril, Miranda Bike Parts and Rodi Rims & Wheels have established a European carbon frame factory under the name Carbon Team. In 2016, these three companies had already successfully promoted European aluminum frame production called Triangle's Cycling Equipments under the umbrella of "Portugal Bike Valley" (later renamed Portugal Bike Value) in their home country. Now, the dream of establishing a domestic, international bicycle production center for the European bicycle market has finally become a reality.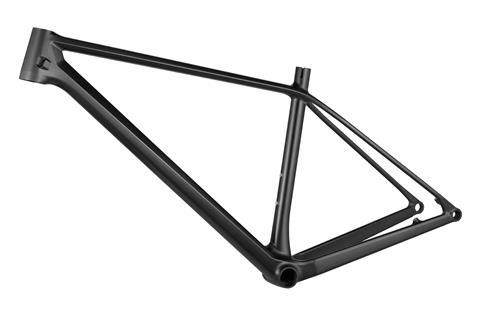 Carbon Team is supported with a total investment of €8.4 million. This amount was contributed by the three Portuguese companies mentioned above and their two partners from Germany and Taiwan. Various funding pots from Portugal and the EU were also involved, but no numbers were communicated.
The 9,000-square-meter Carbon Team factory is located about 35 kilometers northeast of Portugal Bike Value's Parque Empresarial do Casarão in Borralha, near Águeda (the center of Portugal's bicycle industry). Production is designed to reach an annual capacity of 25,000 high-quality carbon frames by 2024 and can be expanded if necessary. Space for a facility expansion is available on Carbon Team's premises.
Carbon frame production in Portugal can be seen as a response to the increased demand for carbon frames "Made in Europe." The supply bottlenecks currently caused by the Corona crisis have given the topic of "production close to the market" a further boost.
Carbon Team relies fully on automation in the production line set up for series production. The first monocoque hardtail frame left the factory this month. The production process is based on prepregs (pre-impregnated fibers) and five autoclaves (gas-tight, sealable pressure vessels) that serve as ovens for the fiber composite components. With shipping costs etc. from Asia skyrocketing, All Ahead Composites is convinced that Carbon Team's high-end frames, which have passed all relevant German standard tests and are now certified, operate at a very competitive level.
All photos: © Carbon Team