A new outdoor brand, Artilect®, has announced its launch on the global market. The founders of the brand, based in Boulder, Colorado, are Trent Bush and Corry Taylor. Bush is no stranger to building brands. He founded his first brand, the Twist Clothing Company, in the early 1990s. Since then, he has worked with many well-known outdoor and lifestyle apparel labels. Taylor is the founder, chief executive and managing director of Bradshaw Taylor, a distribution company for outdoor, active and lifestyle brands, among them Keen, Tentree, Schöffel, Le Chameau and Sherpa Adventure Gear. Taylor specializes in building and developing young and innovative labels into leading brands on the European market. Bush and Taylor are Artilect's owners and act as co-executives.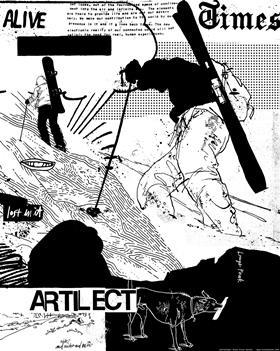 According to Bush and Taylor, the new brand is a "creative outdoor clothing studio focused on enhancing human performance in any environment and developing clothing systems that anticipate consumer needs from within." The brand's mission is to blend cutting-edge technology, sophisticated style and sophisticated functions. For a brand that, according to its founders, "melds art and intelligence for next generation performance apparel," sustainability will also be a core principle from day one.
In its first season, Artilect will be launched with women's and men's lines, developed under the direction of Bush and the brand's design director, Erica Cahn, who brings to the brand her vision of the future of the outdoor sector. In the past, Cahn has worked for Pilgrim Surf, The North Face and Topo Designs.
A preview of the first product line will be available to retailers and the media in December, with the first line available at select retailers in fall 2021. European sales are managed by Wolfgang Jahn at Bradshaw Taylor.