In addition to the foundation of RTE Poland, previously communicated in our sister publication SGI Europe, the bicycle manufacturer RTE is also expanding its activities at its headquarters in Portugal. A new e-bike factory is already in the final stages. The new factory, which will operate under the company name RTE, is scheduled for completion in July 2021. Currently, the new factory shares some production processes, such as paintwork and rim production, with the existing RTE factory. In addition to in-house alloy wheel production, spoke production, suspension fork assembly, powder and wet paint coating, and wheel and complete wheel assembly, the company now has highly automated steel frame production with high quality and productivity standards.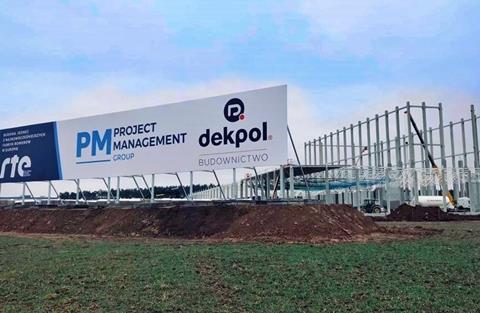 At the time of writing, the e-bike factory has a production capacity of 350 units per day. Once the plant is completed, RTE aims to reach a production capacity of 1,300 units per day. On the one hand, the new e-bike factory focuses on RTE's young D2C e-bike brand Beeq (beeq-bicycles.com). On the other, it is also open to OEM production. The company has its sights set on the currently booming e-bike market in Europe. If desired, RTE also wants to support the targeted European (OEM) clientele in the development of its own products.
RTE's Polish plant is scheduled to go into operation in January 2022. With its production close to the market, it will offer rim manufacturing, paintwork as well as wheel and complete bike assembly for sporting goods giant Decathlon's stores in Eastern Europe. While RTE is said to be the largest bicycle manufacturer and assembler in Europe, Decathlon is said to be Europe's largest bicycle seller (in terms of units).