The past winter did not necessarily end pleasantly for the Austrian ski resort of Ischgl, which was previously known primarily for après-ski and mega concerts in addition to its ski slopes. In spring, when the novel coronavirus had finally found its way to Europe, Ischgl became something like the European Corona hub. According to Austrian television, up to 11,000 infections were attributed to the town with 1,600 locals and 12,000 guest beds, according to an expert commission set up in October, triggered by politicians and authorities' blatant mistakes. So who is to blame, where were the mistakes? We will find out sometime, but first of all, a new winter season is starting. In addition to skiers' wish to pursue their sport, innumerable existences all over the world depend on this winter and the sport. How will Ischgl deal with this when the lifts are due to start up again at the end of November? This is an interview that was featured in and shared with us by a German ski magazine, SkiPresse. The magazine spoke with Andreas Steibl, the managing director of the Paznaun tourist office.
Mr. Steibl, when we met last winter as part of your promotional tour, "Relax if you can" was the resort's marketing claim. Is recreation now moving to the forefront again in Ischgl due to social distancing?
Andreas Steibl: According to a survey by the market research institute IMAD, the main booking criterion for a stay in Ischgl is clearly the extraordinary skiing experience and not "partying." Nature and our extensive, modern ski area with 500 hectares of daily groomed slopes attract guests worldwide. Snow is guaranteed from the end of November to the beginning of May in the largest climate-neutral ski area in the Alps. Our perfectly groomed slopes, unique freeride routes, and ski touring possibilities prove every year anew why Ischgl is so popular. This is also reflected in the numerous awards we have received so far. Besides the unique skiing experience, you can also enjoy excellent cuisine high up at over 2,000 meters above sea level. We offer our guests the most diverse experience.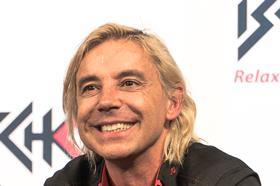 Ischgl is used to being present in the media. Last winter, however, made utterly different headlines. What was the mood like, how do you deal with the Austrian consumer protection association's accusations and with the official liability suit?
The solidarity in Ischgl is great. Together with experts, the authorities, Silvrettaseilbahn AG, and the community, we have worked hard on extensive health and safety measures in recent months. We are naturally aware that this winter, we will be in the world's spotlight. We have learned a lot from last winter's experiences and developed a health management system that can guarantee maximum health. We now want to set an impulse, and our guests, employees, and locals' health is our top priority.
The mentioned class action suit is directed against the Republic of Austria and the state of Tyrol. As managing director of the tourism federation Paznaun-Ischgl, I can neither judge nor comment on the lawsuit. In March, we have tried to meet our responsibilities in the best possible way and comply with the authorities' orders immediately. I can only repeat: We are very sorry for every single person that got infected last winter - guests, employees, and locals. Until now, Ischgl has always stood for carefree winter vacations, so it is essential to us to do everything we can to be one of the safest destinations in the coming winter.
To what extent does your health concept go beyond the government's guidelines? Are you also prepared for unforeseen challenges?
An essential part of our multi-layered health management system includes extensive disinfection measures. All cable car cabins are continuously disinfected using cold fogging equipment. Ski buses, sports stores, ski depots, toilet facilities, elevator cabins, and first aid stations are also disinfected. In addition, extensive employee tests are carried out. For example, all Silvrettaseilbahn AG employees are tested for Covid-19 at the beginning of the winter season - i.e., before they start work for the first time. We also recommend all accommodation establishments to test their employees before the start of the season. During the winter season, all tourism employees can then have themselves tested on-site on an ongoing basis to provide the best possible protection for both guests and work colleagues. We recommend our guests to present a negative Covid-19 test at check-in. There is also the possibility of getting tested daily at the local guest screening station. We also recommend the use of the Austrian Red Cross Stop Corona App. Another measure we rely on is wastewater monitoring, a nationwide initiative of the state of Tyrol in cooperation with the University of Innsbruck. The continuous wastewater tests are intended to enable the early detection of potential infections with a high degree of accuracy.
What changes do we need to be aware of this season?
Winter sports enthusiasts must always wear mouth and nose protection when using chairlifts, lifts, and in neuralgic areas. For this purpose, the Silvrettaseilbahn AG provides multifunctional scarfs free of charge when purchasing a ski pass. Likewise, all staff with customer contact will wear mouth and nose protection. Furthermore, the queuing areas will be organized independently of the current legal requirements to avoid crowds as much as possible.
Ischgl is known worldwide for the Top Of The Mountain concerts and après-ski. Which alternative activities will you be promoting centrally this winter, and what will the après of the future look like?
Après-Ski, in its known form, will be impossible this winter. The legal regulations stipulate that food and drinks may only be consumed seated – indoor and outdoor. At the same time, we are considering with the operators what an upscale après-ski culture could look like in the future to implement long-term qualitative measures in this segment. The popular Top Of The Mountain concerts will take place again after the crisis. At the moment, everyone's health is in the foreground, and this includes avoiding large crowds.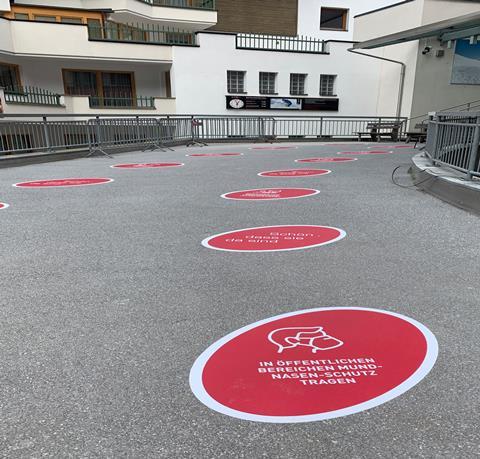 What measures are being taken in the food and beverage sector?
All establishments are preparing intensively for the start of the winter season on November 26. The individual handling - in compliance with the official regulations - is the responsibility of the establishments. This includes, for example, adherence to minimum distances between tables and seating, as well as the obligation for restaurant employees to protect their mouths and noses. Guests are also required to wear mouth and nose protection – up to the point where they take their seats. Food and beverages may be consumed seated only, both indoors and outdoors. In addition, new partitions were installed in the seating areas, and the hygiene measures in the free-flow areas were adapted and expanded. To ensure that an adequate safety distance is maintained, access to the restaurant facilities is also limited – depending on the capacity utilization. With the beginning of the winter season, a new registration app is also available for our guests. It works with a one-time registration. Every registered user receives a personalized QR code. This ensures fast and straightforward access to the catering establishments in Paznaun/Samnaun in the event of any compulsory registration.
What is your personal forecast for the coming winter?
It is a fact that a challenging season lies ahead for all of us. But people still want to go on vacation. Skiing in our wonderful ski resort is and will remain a wonderful experience. We need to provide our guests with the safest possible vacation experience. That's why we have developed a health management system that far exceeds the official requirements. Our goal is to be the safest vacation resort. In this respect, we are looking forward with great anticipation to the start of the winter season.
Thank you!