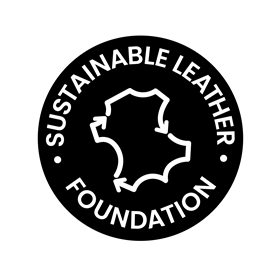 To improve sustainability in the global leather industry, the Sustainable Leather Foundation and Oeko-Tex have signed a memorandum of understanding that will see the two parties collaborate in several areas. The primary aim is to work together in a cooperative and pre-competitive manner that supports the improvement of standards and promotes ethical, fair and open dialogue for the benefit of the leather industry. Specific objectives include:
Identifying equivalency of standards for certification purposes in the leather industry to reduce the burden and duplication of effort on leather manufacturers.
Identifying common areas of work for joint development to create harmonized standards and expectations in the global leather value chain.
Collaborating on joint communications, meetings and events that support understanding and improvement in the leather industry and among consumers.
Oeko-Tex offers standardized solutions that enable customers to optimize their manufacturing processes and bring sustainable products to market. More than 21,000 manufacturers, brands and retailers in over 100 countries currently work with Oeko-Tex to ensure their products are tested for potential harmful substances.
The Sustainable Leather Foundation is a global, non-profit foundation established as a Community Interest Company (CIC) for the benefit of all stakeholders in the leather industry. With an industry-led, consumer-centric approach, the foundation provides a certification program, education, best practices and cohesive collaboration.