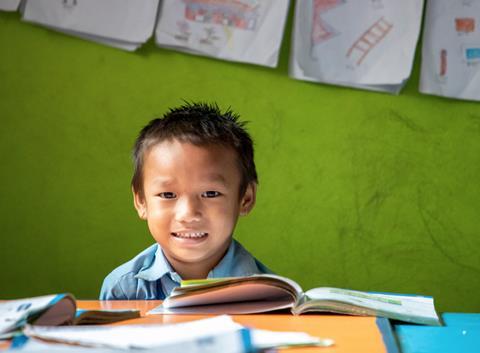 Nepali outdoor brand Sherpa Adventure Gear has donated more than 200,000 school days to Nepali children in 2020. "We are committed to the legacy of Tashi Sherpa and take seriously our social responsibility to provide opportunities for the next generation in Nepal," commented Corry Taylor, CEO of Bradshaw Taylor, a long-time distributor and owner of Sherpa since 2020. Sherpa Adventure Gear has been committed to improving education for children in Nepal since its inception. The company founder, Tashi Sherpa, a native of Nepal himself, points out to this day that "education is the only way to escape the cycle of poverty." Therefore, supporting the education of children and creating sustainable jobs in the country has always been part of the DNA of the brand.
Sherpa Adventure Gear has set itself the ambitious goal of donating ten million school days to the children of Nepal by 2030. To this end, the equivalent value of every Sherpa product sold will go towards financing one day of schooling. Bradshaw Taylor is working together with the NGO Room to Read on the actual implementation. In 2021, following a broader international rollout of the brand, Taylor plans to double the number of school days funded to 400,000.
Nepal is one of the ten poorest countries in the world and has a high illiteracy rate, with girls particularly disadvantaged in terms of access to educational opportunities. In addition, one-third of children between the ages of five and 14 have to contribute to the family income with their work. Nepal is also currently very severely affected by the Covid-19 pandemic.