Sports and outdoor brands are among the companies that made the most progress toward circularity, a new report from Textile Exchange suggests. According to the study titled Material Change Insights Report, the circularity score of Outdoor/Sports companies increased by 57 percent in 2020 compared to an average increase in circularity scores of 37 percent. In this respect, the progress of Outdoor/Sports companies is featured in the report as one of the "Five big trends" of 2020.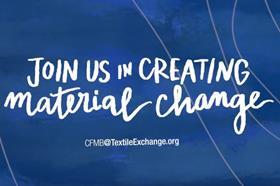 Among the other findings, uptake of preferred materials increased by 24 percent. Preferred materials now account for 44 percent of the Material Change Index (MCI) portfolio, up from 39 percent. Preferred renewable cotton and recycled polyester accounted for most of this growth. Preferred cotton increased by 26 percent and recycled polyester by 30 percent. Textile Exchange defines a "preferred fiber or material" as one that results in improved environmental and/or social sustainability outcomes and impacts compared to conventional production.
Awareness of environmental, social, and governance (ESG) risk increased sharply over the past year. While climate change was the top-rated risk in the 2019 benchmark, biodiversity loss took over in 2020, rising from 6th to 1st.
Participants in the latest survey increased to 191 brands from 173 in the previous year. The greatest participation growth was within the Apparel/Footwear sub-sector. Columbia Sportswear and Deckers Brands are featured among the "MCI Big Movers" of 2020, including the ten companies that made the greatest improvement in the MCI from 2019 to 2020. This Top 10 also includes C&J Clark Limited, Darn Tough Vermont, KappAhl Sverige, Kuyichi B.V., Orsay GmbH, Outerknown, Piping Hot Australia, and Royal Robbins. Meanwhile, Kering, New Balance, Smartwool, The North Face, and Zalando were among the 22 companies ("MCI New Entries") that completed the MCI full survey for the first time.
Other sports and outdoor brands that participated in the survey include Adidas, Arc'teryx Equipment, Nike, Patagonia, and Puma. The full list is available in the report, which can be fully downloaded from the Textile Exchange website.
Companies that want to create material change in 2021 can contact CFMB@TextileExchange.org starting in June to become a "Company Creating Material Change in 2021."