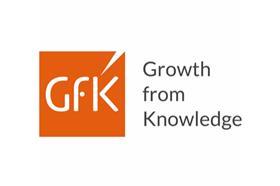 In its latest study conducted among 2,000 Germans, GfK reports a mixed picture of consumer sentiment in October. The propensity to buy increased again, while economic and income expectations declined. As the propensity to save is also falling noticeably, GfK forecasts a consumer climate of 0.9 points for November, 0.5 points more than in October of this year (revised 0.4 points).
Faced with rising inflation rates, German consumers apparently are bringing forward purchases to avoid even higher prices. Despite falling economic and income expectations, the propensity to buy increased in October for the second time in succession. Following an increase of six points, the indicator now stands at 19.4 points, which is the best value in ten months. In December 2020, 36.6 points were measured. In a year-on-year comparison, the decline was 17.6 points. However, GfK expects a strain on consumer sentiment and delay in fundamental recovery in case of persisting price increases.
Following the increase in the previous month, economic sentiment suffered a minor setback again. The indicator lost 1.9 points. However, at 46.6 points, GfK reports it is still at a very high level. Compared with the previous year, the increase is just under 40 points.
Consumers remain confident about the recovery of the German economy, but income expectations have suffered a noticeable setback after the positive previous month. The indicator lost 14.1 points and dropped to 23.3 points. Compared with the same period last year, it is up 13.5 points.
According to GfK, this indicator is currently suffering the most from increasing inflation concerns. Higher prices are reducing the purchasing power of incomes. In addition, employees fear a loss of income due to short-time working, as companies have to cut back production due to interrupted supply chains.
The study is part of the "GfK-Konsumklima MAXX" survey and is based on around 2,000 monthly consumer interviews conducted on behalf of the EU Commission.
Photo: Andrea Piacquadio on Pexels