(SGI) After 16 years at the helm of Groupe Rossignol, Bruno Cercley will hand over the position of CEO to Vincent Wauters, who joins the company on Dec. 1, to pursue the global development of Groupe Rossignol's core business while continuing to develop the enormous potential of apparel and e-commerce. Wauters and Cercley will work together in the next few months to ensure a smooth transition of management in Q1 2021. Cercley will remain involved as non-executive president and member of the board.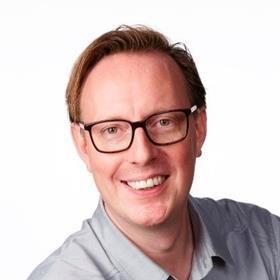 Wauters has extensive management experience in the outdoor industry. Most recently, he was chairman and chief executive of Hunter Boots in the UK. Before that, he spent almost four years in Canada, serving as president of Arc'teryx and as a member of the board of directors of Amer Sports, responsible for global operations and the apparel and gear category. He also held various operational positions at Newell and was one of the first employees of Amazon in France.
Cercley joined Rossignol in 2002 and left the company in 2005 following the acquisition of Groupe Rossignol by Quiksilver. In 2008, he led a consortium that bought Rossignol from Quiksilver and, following the completion of the transaction, took on the CEO role in the company. Under his leadership, the group developed into one of the world's leading winter sports brand portfolios, including Rossignol, Dynastar, Lange and Look. The group also successfully launched an apparel collection and entered into the mountain bike market under Cercley's leadership. Following a drastic restructuring plan in 2009, the winter sports brands consistently increased their market shares. Altor, a Nordic private equity that controlled Helly Hansen between 2006 and 2015, acquired a controlling stake in the Rossignol Group in 2013.
"Looking at what we have accomplished over the last decade," said Cercley, "I am very proud of having had the great privilege to lead the Group teams in this incredible venture. We have recovered our leading position on skis with Rossignol, doubled our boots market share, we have created a true, steadily growing, apparel business supported by a unique brand positioning. […] Having Vincent joining the Group is a huge opportunity that we could not miss."
More detailed information on the development of the Rossignol Group's performance and more background information on the leadership change is available in SGI Europe.