In early April, investor PM&Partners SGR S.P.A. and its PM&Partners III Fund became majority shareholders of Cytech S.r.l. (aka Cypad Group). The Italian investor announced at the time that it wanted to strengthen the existing management team around the well-established Cytech founding duo, Marino De Marchi and Stefano Coccia (now minority shareholders), with an industry expert and now introduced Massimo Fregonese as the company's new CEO and board member. Fregonese officially took over Cytech's management on June 1.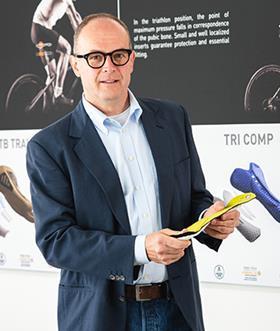 Cypad Group, with its Elastic Interface, Berenis and BikePad brands, claims it is "the world's leading group for the production of seat pads in cycling shorts." Fregonese's appointment is associated with the implementation of an ambitious business development plan by Cypad, which aims to "approach new sports and product categories while consolidating the perception of the brand and its position as a world leader."
Fregonese joins the company from water bottle manufacturer Sigg, where he served as international sales director. Prior to that, he worked for a number of other outdoor brands in the mountain sports, running and cycling sectors, including hydration system pioneer Camelbak as international sales & marketing director. He was also one of the brains behind the launch of Fizik, Selle Royal Group's saddle brand. At Cypad, Fregonese will now oversee all three of the group's brands.