Giovanni Zoppas is returning to Tecnica Group as CEO and general manager, starting in May. Zoppas knows the group well as he is a member of its board of directors and worked as GM of its Nordica brand between 2003 and 2006, taking care of its reorganization after the group acquired it.
At Tecnica Group, Zoppas will take the place left vacant by the departure in December of Antonio Dus, who is now running Cicli Pinarello, a high-end Italian cycling brand. The position has been filled on an interim basis by the group's chairman, Alberto Zanatta.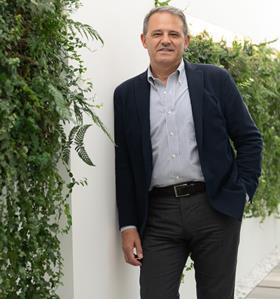 Zoppas began his career in 1984 at Andersen Consulting. From 1993 to 2000, he worked his way up in the Benetton Group, reaching the level of administrative manager and controller before joining GlaxoSmithKline as CFO and then moving on to Tecnica. After that, he went to the Italian retail group Gruppo Coin, where he was CFO, responsible for the Coin and Upim store chains. In 2012, he transitioned to the eyewear industry, where he was CEO of the Marcolin Group for five years. In October 2017, he focused on creating and developing Thélios, a joint venture between Marcolin and LVMH in the luxury eyewear segment.
Besides Nordica, the recently refinanced Tecnica Group, which Giancarlo Zanatta founded in 1960, owns the Tecnica, Blizzard, Lowa, Rollerblade and Moon Boot brands. It employs 3,150 people and had revenues of €382 million in 2020.