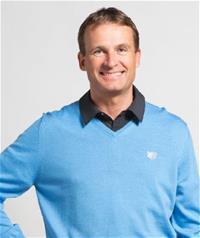 Amer Sports announced the immediate departure of Michael White as president of Salomon, indicating that he has decided to "pursue other interests" and adding that it has initiated an external search for a permanent successor. We were unable to find out about his new plans by the time of going to press.
The British native, who first joined Amer in 2005 as country manager for the U.K. and Ireland, took over the helm at the French-based subsidiary of the group at the beginning of 2020 in connection with the retirement of Jean-Marc Pambet, who had been running Salomon for many years. Pambet has agreed to return to the post on an interim basis until a new president is appointed.
James Zheng, executive director and CEO of Amer Sports, said that Salomon's business "continues to be healthy" despite the coronavirus pandemic and that Amer still has strong confidence in the brand's future. He also said that the change in leadership "will safeguard both short-term continuity and mid to long-term acceleration for Salomon."
Zheng, who is also the executive director and president of Anta Sports Products, took over as CEO of Amer last September, taking Heikki Takala's place after ten years in that position. Anta is the leading investor in the consortium that took over Amer two years ago.
White, who ran the French Connection brand before joining Amer, has had a successful career at the group. Notably, he became the group's general manager for the EMEA region in 2008, adding responsibility for the Americas in 2014. He was then promoted to the position of COO in 2016.