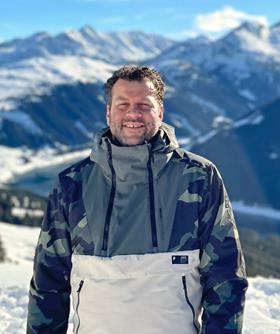 Wesley van Wijnbergen is the new managing director of the Dutch boardsports and lifestyle brand Protest Sportswear. He started his career as an intern at Protest in 2001 and was subsequently responsible for the retail, marketing, sales and e-commerce departments, among others.
The 42-year-old executive is taking over the position of Caroline Dekker, who has been running the family-owned operation since 1998, taking over from her father, Coen.
Dekker, the brand's owner since 1998 and previous managing director, who also runs a real estate company, two leisure centers and the No Limits Foundation, which helps children with mental disabilities, will now take on the role of the owner rather than running the day-to-day operations. Dekker took over from her father, the late Coen Dekker, who founded the brand in 1993 as part of his Dekker Olifanti group. "Wesley lives and breathes Protest. I am extremely proud of him for working his way up from intern to managing director. This kind of progression is exceptional," she said.
Van Wijnbergen commented, "Over the years we've built a strong team, that is now supporting me for this next step. With our strong financial backbone, we will expand the business by developing even more year-round products with our usual focus on great design, sustainability at an affordable price."