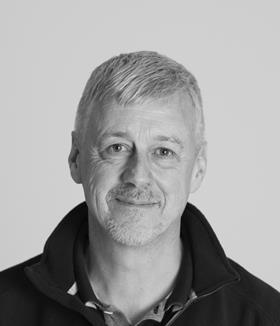 Mark Held, the president of the European Outdoor Group (EOG) has issued an open letter to the outdoor industry, urging businesses to work together during the Covid-19 pandemic, in order to help as much of the sector as possible to ride out the crisis and continue to operate successfully afterwards. Mark Held has written to all 113 EOG member organisations, the message has also been shared on the association's public platforms, and we would like to share it with our readers:
Letter from Mark Held, EOG President:
"Dear colleagues,
Like other sectors, the outdoor trade is facing its most difficult situation in decades. First and foremost, our thoughts are with all of those who have personally been affected by the virus itself. We send out our compassion and best wishes to everyone who is caught up in this.
We are also deeply concerned about the harm being done to businesses in our sector and we know that the outdoor industry landscape will not be the same afterwards. It is too early to predict how that landscape will look, but I do know that once again, this is a moment for our trade to act in unity, so that we can make it through to the other side.
I have worked with a lot of people in our sector for a long time, and here in Europe, our industry has also worked together very effectively for many years through the EOG. We have an amazing track record of cooperation and positive collaboration.
There's no escaping the fact that the current situation will put a huge strain on all of us and each organisation must do what it needs to protect itself. In doing so, the EOG makes one request – please consider the big picture and the overall long-term health of our whole sector. As everyone grapples with the acute issues that businesses are facing right now, we urge friends and colleagues to do all that they can to come to reasonable agreements in these difficult times – with their suppliers, retailers, service providers and other business partners.
In every way that we can right now, let us work together, and collectively ensure that as many of us as possible are in business and able to help the public start enjoying the outdoors again, once this current crisis passes.
As always, the EOG is here to support and guide our members. We are liaising closely with the Federation of the European Sporting Goods Industry (FESI) and other partners to make sure that our sector both receives the most up to date information from all relevant authorities, and also has a voice at the right times and in the right places. Like most people, members of our team are working remotely, and they are very busy on our industry's behalf. We will keep two-way communications open with our members and the wider sector, to help identify where we should be focusing our efforts now, and in the near future.
Since the foundation of the EOG, together we have built something very effective and important for the European outdoor industry. Together, we can deal with this latest challenge, and together, we can emerge and prosper on the other side.
Take care,
Mark Held,
EOG President."
The EOG team noted that it continues to operate at full capacity, bringing together expertise from all departments to ensure that members are provided with the latest knowledge and advice on Covid-19 from around the world. The association sends regular updates to all members, while team members work closely with individual contacts within companies and with industry stakeholders, representatives of neighbouring sectors and policy makers. The EOG also works closely with the It's Great Out There Coalition team, which is transforming the next phase of the "It's Great Out There" campaign into a "home" edition to be launched shortly via the website and social media.