On March 3, the German federal government approved a bill that aims to force local companies to respect human rights in their global supply chain. Parliament is expected to pass the draft legislation, commonly referred to as the Supply Chain Act, by the middle of the year.
The legislation is scheduled to be applied from 2023 to companies with more than 3,000 employees in Germany - including temporary workers. From 2024, companies with 1,000 or more employees will also be included. Firms with up to 1,000 employees will not be concerned by the legislation.
According to the bill, fines of €100,000 to €800,000 are envisaged for noncompliance, depending on the offense. If the company's overall annual sales exceed €400 million, the fine can reach up to 2 percent of sales.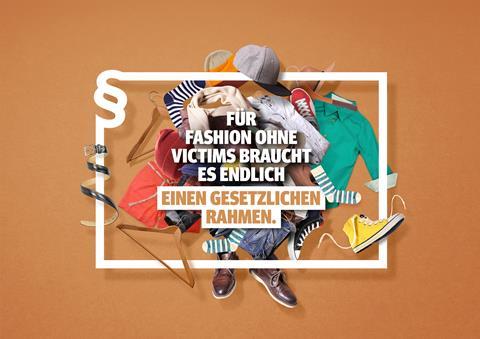 The bill clearly targets the textile industry. The German government named six industries whose value creation is particularly dependent on foreign sourcing. The textile industry topped the list, including electronics, the chemical and pharmaceutical, food, automotive and mechanical engineering industries.
According to Statista figures for 2019, only three German textile companies have more than 1,000 employees and none has more than 3,000.
This is precisely where the criticisms of many human rights organizations lie. They believe that the threshold is too high. Meanwhile, environmental associations are calling for stricter regulations on manufacturing.
Conversely, industry associations complain that the legislation would put German companies at a disadvantage against international competitors. But, the German outdoor label Vaude rejects that claim. The company has so far voluntarily implemented tougher standards in its supply chain, despite having to incur higher costs. The proposed legislation would create more fairness in the industry, argues Jan Lorch, Vaude's chief sustainability officer and member of the executive committee of the Federation of the German Sporting Goods Industry.
The German legislation is only a starting point in Europe. The European Commission is expected to submit this year an even more stringent proposal on the supervision of the supply chain that would include environmental rules.
On Dec. 1, 2020, the European Council, which comprises the heads of state and government of the member states of the E.U., asked the commission to launch an action plan focused "on shaping global supply chains sustainably, promoting human rights, social and environmental due diligence standards and transparency by 2021."
The council also called on member states to increase their efforts to effectively implement the UN Guiding Principles on Business and Human Rights through new or updated national action plans containing a mix of voluntary and mandatory measures.
Photos: © Initiative Lieferkettengesetz, Berlin