Introducing the new #itsgreatoutthere Outdoor Activity Days concept, the It's Great Out There Coalition wants to allow more companies, organizations and individuals to get actively involved in the campaign while receiving clear and measurable results for every contribution to the organization.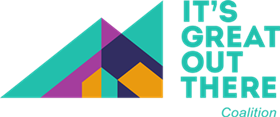 From now, the coalition will underpin its charity work by delivering Outdoor Activity Days, which are targeted physical activity interventions in nature designed to get citizens active sustainably, inclusively and responsibly. One Outdoor Activity Day represents a financial value of €40.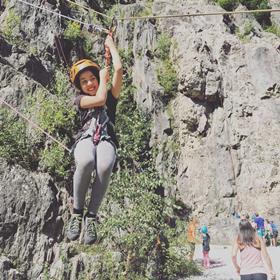 A company, other organization or individual can choose to donate any number of Outdoor Activity Days. For each donated day, the It's Great Out There Coalition will ensure that one person spends one active day in nature, in line with minimum criteria and aligned to the latest World Health Organization guidelines that recommend at least 150 minutes of physical activity every week.
Full members of the coalition now know that their support contributes to at least 125 Outdoor Activity Days each year – direct, positive impacts on the lives of individuals throughout Europe. All coalition membership levels and additional support will be defined in Outdoor Activity Days, offering transparency and clear results to every supporter of #itsgreatoutthere.
Since its launch as an international non-profit organization in 2017, with many of Europe's biggest outdoor firms as members, the It's Great Out There Coalition has grown into a major pan-European movement, inspiring citizens to get active in the outdoors. Through the #itsgreatouthere campaign, the coalition has both promoted outdoor participation to the public and worked with European institutions to influence policy that encourages active lifestyles. In addition, #itsgreatoutthere has directly helped get more of the public into nature for the first time, with thousands of young people across Europe benefiting from grants that have supported grassroots projects.
It's Great Out There Coalition Policy Officer Margo de Lange comments: "The work of the It's Great Out There Coalition is more important than ever. During the last 12 months, the impact of Covid restrictions on citizens everywhere has been huge, physically and mentally, and one of the consequences has been a sharp increase in appreciation of nature and outdoor activities. It is essential that across Europe, policy and infrastructure are put in place to give everyone access to nature, but in a way that is responsible and sustainable."
Non-profit organizations are invited to submit applications for grants for projects that meet the coalition's criteria by Wednesday, March 31, at www.itsgreatoutthere.com/grants.
If you were unable to attend the recent public launch event for #itsgreatoutthere Outdoor Activity Days, you can watch a recording of the event at https://youtu.be/UWmlHKIeAKk.