The European Outdoor Group (EOG) held its annual meeting on Jan. 29. For the first time, the meeting was held digitally on Zoom but included all of the business the association typically covers at this event.
Each EOG division provided an overview of its 2020 activities and an outline of their 2021 plans, with significant progress continuing to be made on key initiatives, including work on retail, market research, CSR and sustainability, and the Single Use Plastics project. There were updates from the European Outdoor Conservation Association and the It's Great Out There Coalition and a presentation from Messe München about its plans for OutDoor by ISPO.
The board and executive team also updated members on specific actions taken in response to the Covid-19 pandemic. These included a sustained program of member information and support and close collaboration with stakeholders and partners across Europe to address immediate issues and plan for longer-term recovery. Throughout the crisis, EOG ensured that the outdoor sector was represented to international policymakers. Meanwhile, with the support of trade show partner Messe München, the association took steps to mitigate the impact of lost revenue from event cancellations. Thanks to prudent cost control and budget management in recent years, the EOG is in good financial shape.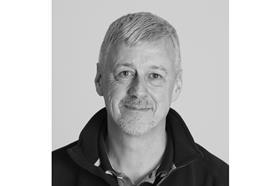 EOG board members John Jansen (Keen), Rainer Angstl (Sporthaus Schuster, Munich) and Ryan Gellert (Patagonia) stepped down at the end of their terms. Matt Gowar (Equip) and Hans-Hermann Deters (Sport2000) were newly elected to the board during the meeting, while treasurer Michel Gogniat (Ternua), Oliver Pabst (Mammut) and Mathias Zaggl (W.L. Gore & Associates) were re-elected for a second term. Mark Held was also confirmed as EOG president for a second term.
Arne Strate, EOG's secretary general, commented: "As always, our Annual Assembly was a great opportunity to pause and reflect on the broad range of work that the EOG does. Of course, this year was different and unusual, but we were able to demonstrate to our members how we've been able to make good progress with core projects while responding effectively to the pandemic. Everything that has happened during the last year has highlighted that, more than ever; collaboration is essential for addressing the most significant shared challenges that our industry faces. This is precisely why the EOG was founded. With the continued support of our members and external partners and stakeholders, I am confident that we can emerge from the pandemic and build a sustainable, successful future for the outdoor sector."