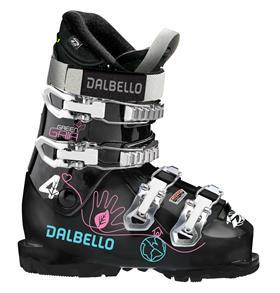 Dalbello, part of the MDV group of companies (with Marker and Völkl), is launching the Green Menace and Green Gaia for the 2022/23 winter season, two new ranges of eco-friendly ski boots built from recycled plastics as part of the brand's Reboot project. The material is sourced directly from Dalbello's manufacturing process. The fabric and padding of the liners are also made from 100 percent recycled materials.
As previously reported, Dalbello, a "ski-boot-only" company, has been a partner of the Life Reskiboot research project, co-funded by the European Commission, since September 2020. Jonathan Wiant, president of MDV Sports, defined Life Reskiboot as "the first phase for Dalbello." "Now we are expanding our brands' wide strategic and environmental vision by creating the most sustainable ski boot in the industry to date," he said. The company claims that even before 2022, nearly 20 percent of a new Dalbello ski boot was generally made from recycled material. In the future, Dalbello will extend the Reboot project to other product lines as well, creating additional green options for the consumer.
In addition to the Life Reskiboot project, Dalbello has also been part since early 2019 of the Repair 3D project, which is being funded by the EU. The project is dedicated to researching new methods for recycling and repurposing plastic waste for producing new ski boots using 3D printing processes. The aim of the project is to encourage innovative, resource-friendly methods for manufacturing ski boots that can be integrated into our production processes.
Another milestone of Dalbello's drive for sustainability is the current progress made for the headquarter: Since Nov. 1, 2021, 100 percent certified renewable, green energy is utilized for the ski boot injection and assembly factory in Asolo, Italy. This means that the new green boots are not only made from recycled materials, but the energy used to produce them is also environmentally friendly.