For International Women's Day on March 8, The North Face (TNF) launches the Explore Everyday campaign, celebrating women who push boundaries, who move mountains big and small, who are proud to be different and lead the way so others can follow their example.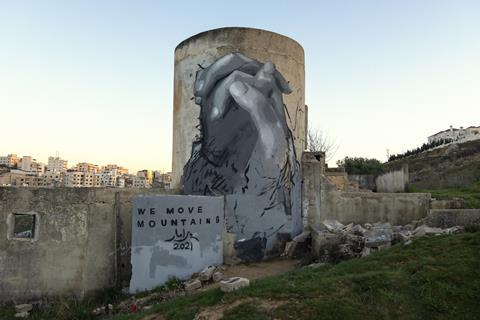 In addition to the voice of Jess Glynne, who voices the "Never Stop Brand Anthem" (see and listen below), the campaign film features human rights lawyer and runner Stephanie Case; Ashima Shiraishi, one of the best climbers in the world; the community She Runs It; and artist and activist Miramar Muhd. These women also appear in the upcoming women's spring collections, namely IWD, Mountain Athletics, Trail, Active Trail and Glacier Pack. As an example, Muhd created the artwork for the "We Move Mountains" collection. Designed and produced in Jordan by women for women, the collection celebrates female empowerment and inspires women to challenge the status quo.
"As a brand, we believe in the power of creating communities, and you can't have active, thriving communities without women in them," said Amanda Calder-McLaren, senior brand communication director at TNF. "We've chosen to shine a light on some incredible women in the upcoming spring collections in the hope of inspiring more to get outdoors, connect, be with nature and find a much-needed release."
The campaign will run throughout the spring, with new stories dropping from now until May, celebrating and elevating powerful women and their inspiring stories.