Jack Wolfskin, the German manufacturer of outdoor apparel and equipment that has been part of U.S.-based golf outfitter Callaway Golf Company since January 2019, has unveiled a new strategic brand reset with its fall/winter 2022 collection. The central elements of this are the new claim "We Live to Discover," as well as a subtle revision of the corporate identity and the familiar logo with the well-known wolf paw. The company, led by Richard Collier, CEO of Jack Wolfskin since December 2020, said it aims to inspire more people "to follow us, connect with nature and experience transformative outdoor moments together with others" with the repositioning.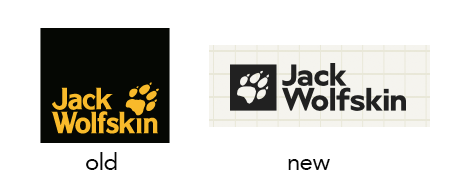 At the same time, the brand's product and technology architecture has also been modernized. The collection will be more clearly assigned to selected activities in the future, and there will also be easy-to-understand technology names. This is intended to provide end consumers with the best possible orientation. "By doing so, we aim to become a central part of select individual outdoor activities such as hiking, biking, trekking and ski touring," Collier said.
There is also a continued, increasing focus on sustainability in all business areas, from product development to the supply chain. This includes, among other things, specific technology innovations as well as approaches for circular products in the latest collection. Together with researchers and opinion leaders, Jack Wolfskin also advocates for the ecological restoration of ecosystems and highlights opportunities for everyone to take action themselves.
In addition to the brand's realignment, Collier also presented a clear roadmap for the brand's global expansion: In addition to the major growth markets of China, the USA and Russia, Jack Wolfskin also wants to grow further in Europe, especially in the Netherlands, Belgium, U.K., Poland and Italy. The DACH (Germany, Austria, Switzerland) region will remain an important core market. Digital business will also be given even greater importance. By expanding the existing omnichannel model, customers "are to receive the best service at all touchpoints worldwide." In marketing, Jack Wolfskin intends to launch a digital offensive and have a stronger presence in digital channels, especially social media. In addition, targeted marketing campaigns are to support the repositioning of the brand.