Angell, a French brand founded in 2018 that claims to make the world's lightest electric bike (<16kg), has appointed the London office of Purple PR to handle all communications in the U.K. and Europe. Purple will oversee launches, influencers, events and partnerships throughout these markets.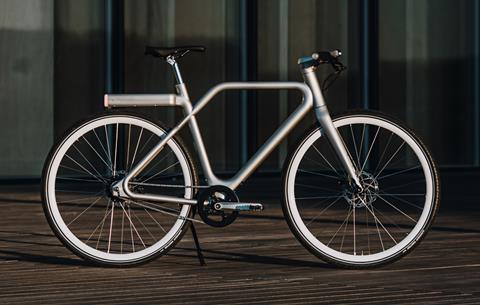 According to the brand, its first e-bike designed by French designer Ora Ito combines powerful smart-tech with futuristic design. Last summer, French small home appliance giant Seb (responsible for brands like Tefal, Rowenta, Moulinex, Krups, etc.) began manufacturing the high-end electric bike in France, developed by the new startup company Angell, founded by investors Marc Simoncini, former founder of the dating website Meetic, and Jules Trecco. According to Simoncini, the "Angell Connected Urban Bike", which is made to offer new safety standards thanks to innovative software, had much greater success in France from the very beginning than expected, even though the bike was only in a prototype stage. The Covid-19 pandemic led to a surge in demand for e-bikes in general, making an efficient partnership a necessity for the founders. "It's a digital project. But the bike has to be built at some point. We faced an industrial wall," the Angell co-founder said. With Seb joining the company for the production of the e-bike, Simoncini expects to sell 10,000 units in the first year after the official launch versus an original goal of 1,500 units, and about 60,000 in the first three years. "Since the first lockdown, we've tripled our order volume," Simoncini said. The bike, which sells for €2,860, is two-thirds made in France, including the software. It is assembled at the Seb plant in Is-sur-Tille (Côte-d'Or), about 25 km north of Dijon.
Angell says it is "committed to global efforts to build sustainable cities" and that its product is "designed for future living without compromising mobility." The brand's recently launched Angell Lab commits a portion of its turnover and mentoring support to projects dedicated to enhancing cities and the lives of its residents. In response to social distancing policies implemented throughout Europe earlier this year, Angell Lab issued a call out for innovative initiatives that would improve cycling around Paris and garnered over 100 applications.