It all started at a ski lodge in Kaslo, British Columbia, in 2013. In between powder days, a group of friends spent their evenings discussing the fact that the outdoor industry is a dinosaur in many ways because it now takes nearly two years - with all the sales meetings, trade shows, samples, more sales meetings and more trade shows - for a new product to make it from idea to retail. The idea came up to change the way high-performance outerwear is developed, produced and distributed.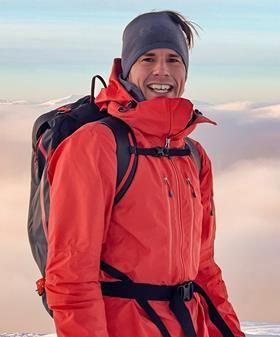 With that in mind - and more - as the impetus, Stellar Equipment was finally born in Sweden in 2015, a company that also wanted to introduce a new approach to sustainability throughout the production chain - from design to materials to versatility. "Technology, digitalization and out-of-the-box thinking have revolutionized everything from the way you listen to music to the way you take a cab. Now it's time for the outdoor apparel industry to make the same fundamental shift," the brand writes on its Facebook page. In our second installment of EDM's new Interview Series, we spoke with Stellar Equipment's COO, Mikael Janerås, to learn more.
SGI: You have long industry experience with leading Scandinavian B2B brands and strong relations with international distributors, agents and retailers. Why did you choose a DTC online-only strategy to launch Stellar Equipment?
Mikael Janerås: We can control the brand experience and communications much more effectively with a D2C strategy. Also, the rise of e-commerce and social media in the last decade has opened up the opportunity to grow globally without distributors, agents and retailers.
SGI: What makes your brand unique besides your distribution strategy?
MJ: We focus on designing the best outdoor products for mountain activities. This means we don't make seasonal collections; instead, we create great products with timeless designs from leading materials.
SGI: What are your priorities in terms of sustainability?
MJ: We take sustainability very seriously and strive to do our best. One of our basic principles is that we should all buy less but buy better. The idea of not following seasonal trends but designing timeless high-performance products that you can use for a lifetime is one of the keys.
SGI: How did your business develop before the Covid-19 outbreak in terms of sales and regional expansion?
MJ: We had a strong global growth trend in all existing regions, with the strongest growth in North America.
SGI: How was your business impacted by Covid?
MJ: First, we were affected by some global turbulence and closed ski resorts around the world. Then we benefited from two strong global trends – outdoor and e-commerce. At the same time, pandemic restrictions inhibited greater growth in some regions.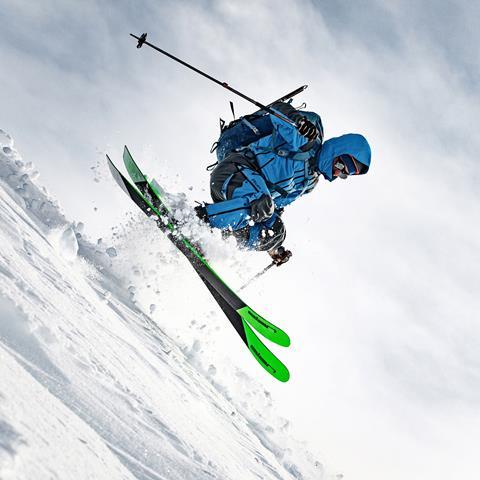 SGI: How do you spend your marketing budget? On average, what percentage of your sales do you spend on marketing over an entire year?
MJ: Our focus is on digital marketing, supplemented by traditional ads in niche outdoor magazines. Last year, we spent more than 10 percent of sales on marketing.
SGI: Do you use influencers or athlete ambassadors?
MJ: We work with a narrow selection of ambassadors who spend their lives on the mountain - like mountain guides. We don't go broad with influencer marketing because we believe it doesn't align with our brand and values.
SGI: What are your most important advertising channels/tools? How will the new Google strategy and algorithms affect your Facebook marketing?
MJ: Our main focus is on brand building, primarily using social channels where we can build a strong brand with creative content. The algorithms are constantly changing, and we believe that a fantastic product and strong content will always win in the end.
SGI: What KPIs, tools and processes do you use to measure customer experience?
MJ: We measure and monitor a lot of different KPIs for the business. But to select something, we urge all our customers to give us a rating on Trustpilot, where 9 out of 10 customers have given us the highest rating.
SGI: Do you notice differences in customer behavior in different countries?
MJ: Of course, there are similarities and differences between countries – from product and size preferences to ordering and returns behavior.
SGI: Which e-commerce platform (software) do you use?
MJ: The main platform we use is a WordPress frontend together with Centra as backend. Besides that, we have other systems like ERP, CRM systems, etc.
SGI: Please give us an outlook on your plans for the near future. What important strategic developments do you have on your agenda?
MJ: We reached the profit zone last year. In the future, we will continue to scale our business in a global market, and as an example, we have just launched our 42nd market, South Korea. We have a few private investors who supported us in our last financing. Since we are now in the profit zone, we are not looking for further financing at the moment.
SGI: Where do you see your company in 5 years?
MJ: In five years, we will be one of the leading global players in the outdoor sector – distributing high-performance outdoor products to a global market through our own channels.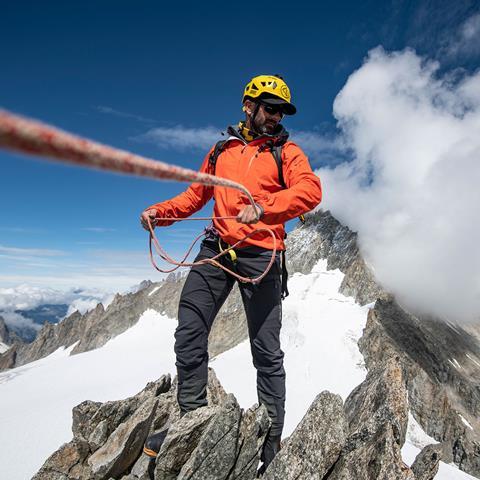 You can read part 1 of our Interview Series, a conversation with the athleisure brand Gym + Coffee, on our sister site SGI Europe.