For the first time, investors can now invest in a specific certificate on what the company describes as "the world's first bicycle index." The planned date for the IPO on the Frankfurt Certificates Exchange is June 21. 10 percent of the annual fee of 1.3 percent of this so-called "donation certificate" called "BeneFaktorZertifikat Bike" will be donated directly to the international bicycle relief organization World Bike Relief (WBR).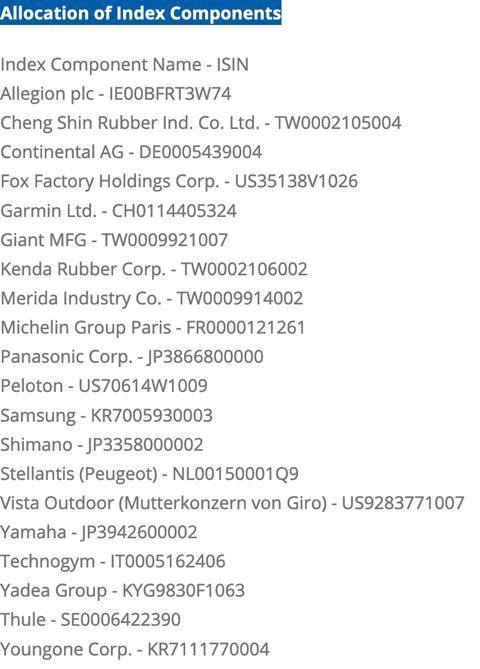 BeneFaktorZertifikate are open-ended index tracker certificates on the underlying theme index, BeneFaktorIndex. They offer a product series launched by the German financial services provider Dauberthaler & Cie and the Swiss derivatives specialist Leonteq. They combine so-called "charity certificates that provide for an automatic donation to a predefined good cause." In addition, these donation certificates "invest in socially relevant future issues and thus focus on the potential of innovative solutions and commitments to address global and local challenges in the environmental, social and societal areas," according to Leonteq headquarters. To be able to invest in the bicycle and e-bike sector for the first time as part of the trademarked BeneFaktor product series, the aforementioned companies have joined forces with index service provider Lixx (a.k.a. Lixx Index Innovation) to compile the "BeneFaktorIndex Bike" bicycle index, which currently consists of 20 selected companies (see image for current composition). The "BeneFaktorZertifikat Bike" bicycle certificate (WKN: BENE02, ISIN: DE000A2QPFM2), which is currently offered for subscription as an investment product at Commerzbank's direct banking subsidiary Comdirect, is based on this young index.
The BeneFaktorIndex is compiled according to the purpose, allowing all investors to play it safe when investing: "You are not only supporting a good cause with a donation but also in the sense of impact investing. BeneFaktor products take up socially relevant future issues and map them as investments: equality and diversity as well as climate, environmental, animal and nature protection, lifestyle issues, sports, culture and much more."
More information on the financial services provider Daubenthaler & Cie, the company behind BeneFaktor, can be found at daubenthaler-cie.de (soon available in English). For data on the certificate to be subscribed to date since the index was launched in mid-February 2021, see lixxinnovation.com.
The BeneFaktorZertifikat Bike will soon also be available for subscription on the BX Swiss in Bern after its IPO on the Frankfurt Certificates Exchange and later this year on stock exchanges in France and Italy.