This season, the German premium bicycle supplier A.&A. Kirschner Fahrradmanufaktur is rolling out a third brand. In addition to Falkenjagd, which specializes in titanium frames, and Rennstahl, which specializes in steel frames, there is now a third premium brand, Parapera. This one relies on carbon frames for the comparatively young bicycle category of gravel bikes.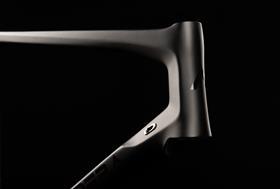 Like Kirschner's titanium and steel frames, the carbon frames are also built in Taiwan according to the company's specifications. In 2018, all titanium and steel-related tooling, frame gauges, etc. were moved to Asia. They are now in the hands of the 50:50 joint venture Pacific Engineering Co., Ltd. based in Taichung City, which the Germans founded together with a Taiwanese frame builder. It not only makes the hydroforming tools for Kirschners' steel and titanium frames, but also the molds for the carbon frames. Assembly is then carried out at the manufactory's headquarters in Garching near Munich.
First delivery of Parapera bikes is expected at the end of May. Consumers can customize their bike in the online configurator on the Parapera website. In addition to DTC sales, Kirschner relies on a limited, assorted network of bicycle dealers. The price range for Parapera bikes ranges from €4,000 to €9,000.