Monte Rosa Sports Holding AG, a company based in Switzerland, has acquired Odlo International, the Swiss producer of functional sports underwear, together with all its national subsidiaries, from Herkules Fund III. The transaction was completed on Wednesday, May 13, for an undisclosed price.
Odlo was founded in 1946 in Oslo by a Norwegian cross-country ski champion, Odd Roar Lofterød, who managed the company until 1979. His successor and son, Odd Roar Lofterød Junior, together with his then partners Victor Villiger and Didi Serena, realized in 1986 that the future of a sports brand lies not in specialization but in the globalization of marketing and production. They moved the business to a more central location in Switzerland, founding Odlo International AG in Hünenberg.
They also diversified Odlo's activities, creating a group that took over Gentic in Germany and a company in Norway that launched a cross-country skiwear line licensed by named after the Norwegian cross-country ski champion Bjørn Dæhlie, which is now simply called Dæhlie and the property of Active Brands. With Serena, Odlo also managed a Swiss distribution company, Trisport, and launched another brand of ski clothing named after another Norwegian champion Lasse Kius. Serena and his partners subsequently pulled out, taking over those two operations. Renamed as Kjus, the latter brand was acquired by Acushnet last July.
Backed up by an investment fund, Tower Brooks, Lofterød Jr. managed Odlo until 2009 and died in September 2012 in Oslo after a long illness. Herkules Capital, a Norwegian private equity company that also owned Didriksons for a while, became the majority shareholder of Odlo in mid-2010. Today, the company employs about 800 people at several locations. The Odlo brand, which is according to its own statements the market leader for functional sports underwear in Germany, Switzerland, France, Austria and Italy, is sold in more than 35 countries worldwide. Its annual turnover has been reported at more than €100 million.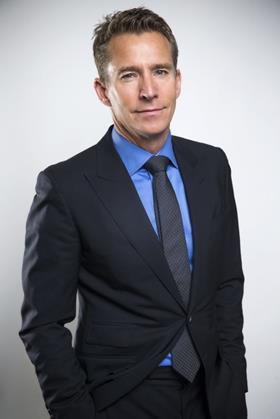 Monte Rosa is owned by Hugo Maurstad and Christian Casal. Maurstad has managed a number of investments in the sports and leisure industry, including the Rossignol Group (Rossignol, Dynastar, Lange, Look), Helly Hansen, Navico (Simrad, B&G, Lowrance), SATS, XXL Sport Retail and Dale of Norway. He is a Norwegian citizen and previously lived in Switzerland.
Casal, the former head of McKinsey Switzerland, brings extensive experience in corporate management and turnaround processes. He is a Swiss citizen and lives in his home country.
Maurstadt commented that he and his partner see many similarities between the investments that have been made in Helly Hansen, Rossignol and Odlo International: a globally recognized brand with a strong position in its core markets and segments. The return to its roots is expected to strengthen Odlo's position as the leading outdoor baselayer brand in Europe.
Knut Are Høgberg, who has been the chief executive officer of Odlo International since mid-2018, said he is pleased to welcome Monte Rosa to the Odlo team, especially as the new owners have decided to take this step despite the current difficult business environment due to the Covid-19 pandemic.