Wayne Edy is back at the helm of Inov-8, the British footwear, apparel and equipment brand he founded in 2003. As the company prepares to launch a new graphene-based running shoe, Edy reportedly already bought back the 80 percent stake in the company last year that he sold to Descente in 2015, except for the Northern Asian brand rights. Terms of the transaction were not disclosed.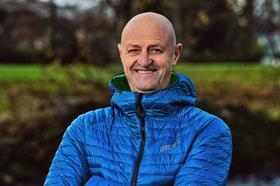 The new running shoe, which will be the "world's first-ever to feature a Graphene-enhanced foam, called G-Fly," was developed in collaboration with the University of Manchester and will be unveiled March 24 and go on sale shortly after. Inov-8 first pioneered the use of graphene in 2018 when it launched a graphene-reinforced rubber that it claims offers the "strongest grip in the world." According to the brand, sales of its running, hiking and fitness shoes with this rubber have skyrocketed over the past three years.
More details on SGI Europe.