LifeStraw, a water filtration and purification specialist for outdoor sports and recreation, has received B Corp Certification. In conjunction with the announcement, the company released its 2020 CSR report, outlining social and environmental impact responsibility milestones for 2020 and ambitious goals for 2021.
"LifeStraw has always been a brand founded on our commitment to people and planet and built on principles of public health and science," said Alison Hill, CEO of LifeStraw. "As we continue to grow the business, we made the decision to pursue B Corp certification for two important reasons; we believe external validation and certification is critical for true accountability and we know that as we grow we have a lot to learn from other business leaders that use business as a force for good."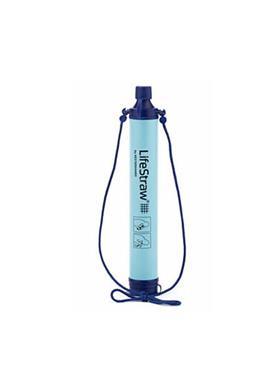 Among other things, the report details the company's impact on people and the planet in 2020, including achieving carbon neutrality and the milestone of providing clean water to more than four million children for one year. In 2020, LifeStraw teams responded to more emergencies and natural disasters than ever before in the company's history. LifeStraw and its many grassroots advocates and partners worked together in the midst of a global pandemic to provide access to safe water for emergencies and Covid-19 relief to more than 130,000 people in 18 countries.
The LifeStraw Responsibility Report is a detailed accounting of the brand's initiatives around the globe. It includes a transparent scorecard showing how the company performed against its 2020 commitments, as well as an ambitious set of targets for 2021.
LifeStraw is a product developed by the Swiss Vestergaard Frandsen Group, which was founded in 1957 in Denmark, a company dedicated to being an innovative leader in the global war against disease. LifeStraw products are designed in Switzerland and the U.S. and are manufactured in South Korea.