One year after the Finnish fiber company, Spinnova, and outdoor company Bergans of Norway presented their innovation project called The Collection of Tomorrow, which aims to develop 100 percent circular textile products only using renewable resources, the two partners are launching a second product, the Spinnova x Bergans Shirt.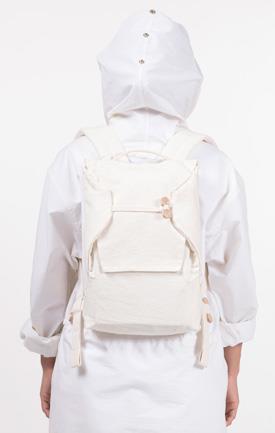 The Collection of Tomorrow, then represented by a first prototype backpack, won the Sustainability Achievement ISPO Award 2020 and Scandinavian Outdoor Award 2020 for sustainability.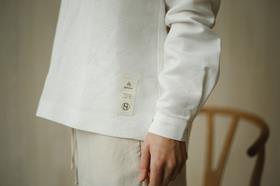 The latest collaborator in the project is Halley Stevensons, a British company with over 150 years of experience in wax cotton and weather resistant fabrics. The company is a world leader in finishing fabrics and is responsible for the dyeing of the Spinnova fabric. "We have taken a big leap forward in textile development, and especially finishing. We are very pleased with both the product and the collaboration with Bergans and Halley Stevensons," says the commercial manager in Spinnova, Lotta Kopra.
The main focus of the project over the past year has been to further develop the 100 percent recyclable material, and give it a quality and softness that makes it suitable for use in clothing. The backpack launched last year was made of a mixture with organic cotton, while the fabric in the shirt is a Lyocell mixture.
"The backpack was still a prototype when it was launched, and was produced in a very small number because the total amount of Spinnova material that existed at that time was very limited," says Johannes Flem, the product designer in Bergans Future Labs, which is Bergans' innovation department. For the shirt, the collaborators have now increased the amount of available fabric by 500 percent, making it available to more people.
According to Spinnova and Bergans, The Collection of Tomorrow explores the possibilities in innovative technology and how it can take us closer to a completely circular consumption of textiles. Spinnova's production technology for cellulose-based textile materials has the potential to revolutionize the textile industry globally. The patented process does not use harmful chemicals, it does not produce waste streams and uses 99 percent less water than cotton production. Products made from the material are 100 percent recyclable and can be recycled through Spinnova's process several times, without disassembling the product. The technology has now been scaled up to approach commercial production.