Managing director Antje von Dewitz had already announced it last fall: her outdoor company Vaude, which has been actively promoting climate protection for years, achieved the goal set in 2019 of becoming climate neutral with all products manufactured worldwide on Jan. 1, 2022. The company's headquarters in Tettnang, Germany, (with its production facilities) has already been meeting this target since 2012.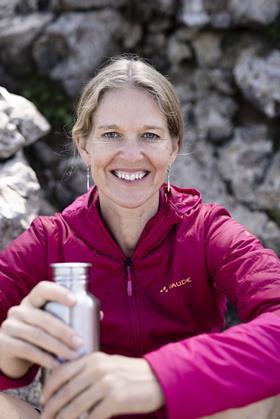 With a lot of effort, through financial restructuring – such as the reduction of marketing expenses in favor of financing the measures – and in close cooperation with suppliers, all emissions of the upstream supply chain have been recorded ever since and the ecological footprint has been continuously reduced according to Science Based Targets. As Vaude is unable to eliminate all emissions immediately, all CO2 emissions that cannot (yet) be avoided are offset via a myclimate Gold Standard carbon offset project in Vietnam, where small farmers produce biogas from organic waste. "At the moment, we are still driving on two tracks, which means we are reducing as much as is somehow possible and offsetting at the same time. This means we are climate neutral worldwide. That's a huge step, but we're not resting on our laurels. We continue to reduce radically so that we have to compensate less and less," von Dewitz clarifies. Therefore, the company invests the same amount that goes into compensation each year in the further reduction of emissions.
The lion's share of emissions at Vaude occurs in the global supply chain, especially in the production of materials, which are predominantly still made of synthetic fibers, the production of which causes high energy consumption. To reduce these, Vaude has set itself two goals. The first is that by 2024, 90 percent of the products in the global supply chain should be made predominantly from recycled or biobased materials – the keyword being circular economy. This will conserve fossil resources and reduce CO2 emissions – depending on the material – by around 50 percent compared to virgin materials. In the clothing collection for 2022, Vaude has already achieved this for half of all products. 
As a second goal, the company aims to cut 50 percent of emissions in the supply chain by 2030, especially among material manufacturers. Vaude is working intensively to support its global production partners in switching to renewable energy sources. Back in 2015, Vaude conducted a pilot project with suppliers of textile materials that, among other things, saved more than 18 million kWh of energy per year in production, roughly equivalent to the annual electricity consumption of a small town.
More on Vaude's climate commitment at www.vaude.com.