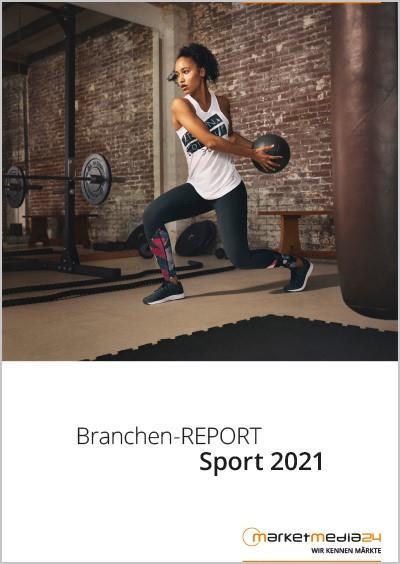 The new edition of the Market REPORT Sports 2021 provides reliable facts and figures for all product groups and for all relevant distribution channels. The study provides a well-founded outlook on the development of the industry until 2028.
Scope: 51 Pages | 36 Charts | Delivery format: PDF | Language: German
Before Corona, the sports market in Germany was an industry spoiled by growth. From 2011, sales of sports apparel and footwear and hard goods rose by 12.1 percent through 2019. Germany is moving, one might conclude, and indeed money is being spent in the sports market. At 90.16 euros, 2019 will see the highest per capita spending in the last ten years. With Corona, however, this sector also has to put up with some hefty dampers.
The good news: there is also growth in the Corona year. Above all, individual exercise in the open air is generating growth. For example, the running sector grew by 2.3 percent in 2020 compared to 2019. In the same period, the market for sporting goods as a whole declined by around 4.5 percent. This is because team sports and indoor sports in particular are suffering from the shutdown restrictions.
- But what happens now?
- Didn't Corona cut all the links between yesterday and tomorrow?
- Does the past still play a role for the future of this market?
For assessments and estimates of the future development of the sports industry in Germany, Marketmedia24 answer these three key questions, among others, in the new Market REPORT Sports 2021:
How strong and how lasting will the overall economic slump caused by the corona crisis in Germany be?
How strong will the subsequent recovery be?
Will the corona crisis change the importance of the sports market within the overall economy?
We are sure that the results of our new study will give you a real competitive edge! Use the well-founded data and forecasts up to the year 2028 in the new Market REPORT Sports 2021 for your strategic decisions.

The Study is available for 650€ (before VAT). If you have questions regarding the study, please get in touch with:
Sonja Koschel | +49 22363316931 | studien@marketmedia24.de | www.marketmedia24.de