The Association of German Sports Retailers (vds) and the Federation of European Sports Retailers (FEDAS) have published a joint press release in Germany in which they welcome the activities initiated by Boris Lehmann of Laufladen in Erfurt, Udo Siebzehnrübl of Intersport Siebzehnrübl and a new interest group of German winter sports specialists led by retailers Thorsten Böhl from SkiBo Tours & Sports and Oliver Nieß from SOS Sport, and supported by more than 172 stores and industry partners. These campaigns call for government support to save and secure retailers' livelihood by immediately adjusting the very sparsely flowing state subsidies for the winter sports retail industry.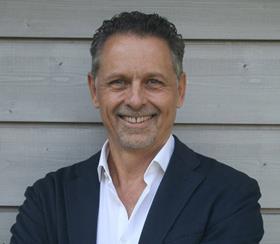 "The German sports retail industry does not want to call for breaking the law publicly, nor are all German sports retailers up in arms," comments Stefan Herzog, president of both vds and FEDAS, on the recent media headlines dealing with the concerns and hardships of the industry under the influence of winter sports in the European lockdown. Herzog was, however, pleased that Boris Lehmann managed to obtain an exemption permit from the Thuringian government to open his Erfurt running store on Dec. 30 despite strict corona restrictions on Thuringian retailers. The permit, which applies only to running shoe consultation and not to general sales in the store, addresses a characteristic of the entire German specialist sports retail industry that the association has been focusing on for quite some time. Herzog: "Our members and all the medium-sized specialist sports retailers are perfectly trained leisure, wellness and sports health advisors – especially now, in times of Corona, their advice is needed more than ever with the rising interest throughout the population in outdoor and individual sports."
Siebzehnrübl, an Intersport retailer and a member of the Intersport supervisory board, also set a strong example of self-help with his five stores. As reported earlier, he announced to reopen two of his stores on Jan. 11 despite the lockdown. He ultimately did not carry out his plan due to its appropriation by right-wing political activists. However, politicians became more attentive to the retail sector, and Click & Collect has now been permitted again in Bavaria.
"As the association of German specialist sports retailers, we appreciate Udo Siebzehnrübl's initiative very much because we have obviously gained a new active comrade-in-arms for our association work and the associated public relations," Herzog said. "Together with his colleague Boris Lehmann from Erfurt, he has provided food for thought on self-help in asserting legitimate interests against politics and the economy, especially in these different times."
Another German interest group targeted similar issues. As reported earlier, an open letter signed by more than 170 retail and industry representatives was sent to the Federal Minister of Economics, Peter Altmaier, and the Federal Minister of Finance, Olaf Scholz, before the new lockdown measures were discussed in Berlin. The letter was co-signed not only by president Herzog on behalf of the members of vds, but also by BSI, Sport 2000, and several other well-known retailers, including Rainer Angstl of Sport Schuster, Thomas Reischmann of Sport Reischmann and Werner Kaps of Sport und Modehaus Kaps, to name a few.
The letter explains that there are currently 1,400 sports retailers with winter sports products in Germany, 250 of which are pure winter sports specialists who achieve most of their business during the winter months. In terms of consumption, winter sports are the most important sport in Germany after soccer, and in terms of active athletes, winter sports even rank first. Around 20 percent of Germany's total consumption expenditure of €83.4 billion (as of 2010) related to active sports is accounted for by winter sports. This makes this sector particularly valuable. An extinction of the winter sports retail trade would trigger a chain reaction, with massive effects on the manufacturing industry, on which further jobs depend. The value added in this sector would flow completely abroad and thus also weaken the entire German economy. The bottom line of the open letter is an appeal: Government aid must reach retailers in the way they need it. "Nothing would be a bigger waste of taxpayers' money than to keep us dealers afloat with small subsidies – with the great danger that we will run out of steam in the summer."
Based on these examples, Herzog now calls on the members of vds to make their voices heard more strongly than before in politics. Above all, so that the sports retailers are not forgotten when it comes to the urgently needed state compensation for financial losses during the pandemic. Regardless of whether the affected parties turn to local or national authorities, the most important thing is to personally point out that without appropriate federal and state political support in an unprecedented crisis, it could become difficult to ensure the continued existence of small and medium-sized retailers in Germany.
Photo: © Chris Panas on Unsplash