The World Federation of the Sporting Goods Industry (WFSGI) and McKinsey & Company have teamed up to present the sporting goods industry's second annual report called "Sporting Goods 2022: The New Normal is Here." The report comes after the sporting goods industry experienced a tailwind year, often driven by pandemic-related trends. Many companies were able to capitalize on these trends and the report indicates that the sporting goods industry has nearly returned to pre-pandemic levels and can expect continued annual growth rates into the double digits.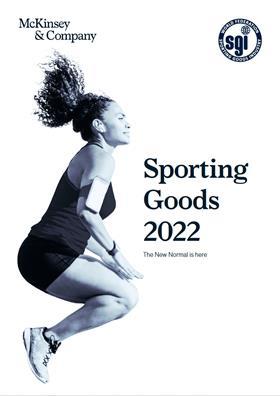 This second edition of the WFSGI report delves into a selection of trends that are taking interesting new turns. The five key themes that reflect the current state of play are:
The continuing growth of digital
An acceleration in sustainability
A closer connection between social media and commerce
The reshaping of distribution channels
An imperative for new supply chain strategies
None of these trends are new, but they have become even more significant in the past year. They have widened the gap between the various players in the industry, with economic gains becoming increasingly concentrated. As a result, some companies are having to rapidly adapt their business models. In each chapter of the report, WFSGI and McKinsey present strategies that can help them do so.
You can read more on the topic in our sister publication SGI Europe. You can also download the report from the WFSGI website and also participate in a webinar where the authors will present the key findings. The free webcasts will be held in two slots on Tuesday, January 25, 2022.