The Rossignol Group has informed the public of the passing of Laurent Boix-Vives. Mr Boix-Vives, who had been the company's legendary chairman for some 50 years, died on Thursday, June 18, at the age of 93. On behalf of the great Rossignol family, of which he was the spiritual father, the Group offers its sincere condolences to his family and his loved ones.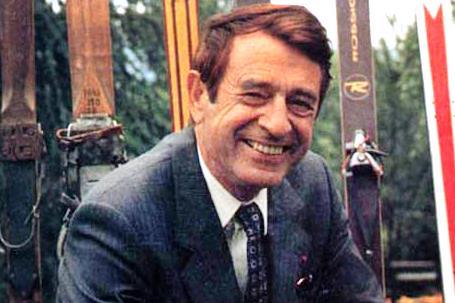 Laurent Boix-Vives was a visionary industrialist and one of the leading personalities in the ski industry throughout his career. A leader in the development of winter sports in both France and throughout the world, Mr Boix-Vives helped create and develop the ski resort of Courchevel before acquiring Rossignol in 1956 at the age of 29. This passionate entrepreneur then transformed Rossignol, the brand founded in 1907, into the world's leading ski company through a combination of innovation and internationalization. Mr Boix-Vives placed equal focus on racing, remaining very close to Rossignol's many athletes and champions throughout the years, and placing competition at the heart of the company's values.
From the little town of Voiron in French Alps, Mr Boix-Vives continued to focus his energy, attention to detail, and vision on the company until 2005, marking fifty years of intense dedication to the world of skiing as he positioned Rossignol as the global market leader. In 2005, Mr Boix-Vives celebrated the incredible benchmark of 50 million pairs of skis produced.
The Rossignol Group wrote that Mr Boix-Vives will remain forever an integral part of Rossignol, the company he ran from 1956 to 2005 and to which he devoted his life.
The Outdoor Industry Compass and the entire team of EDM Publications would like to express their sincerest condolences to Mr Boix-Vives' family.