2021-07-21T07:05:00+01:00By Wendy Booher

The underlying goal of a brand name is to trigger a reaction. How do you make sure it's the right one?

2021-07-09T08:52:00+01:00

From the first quarter to the second quarter of 2021, the 32 outdoor stocks we track were up 13.82 percent. Neither the bike nor the retail companies had a major impact here, but rather a few of the large groups such as Anta Sports, Vista Outdoor and American Outdoor Brands, ...

2021-07-02T10:47:00+01:00By Jo Beckendorff

Due to the Covid-related closures, the focus in the first quarter of 2021 was still very much on alternative mobility products. This shifted somewhat in the second quarter. Falling infection figures and rising economic data have provided a breath of fresh air. This is leading to a renewed focus on traditional stock values. After all, in Covid times, these were properly beaten down. For example, shares in the automotive sector fell to respective lows below their actual value. The stock market is currently reacting positively to a time without lockdowns and the current efforts of the automotive industry to make its contribution to the mobility revolution with electrification. Global bicycle stocks continue to cruise at great heights but did not perform as extraordinarily in Q2 as they did in the first three months of this year.

2021-06-16T09:10:00+01:00By Susanne Kern

The plain "Buy now"-button seems to be a thing of the past. Online shopping is reducing friction, getting more intuitive, more fluid – and more social. "Social commerce" – or "social shopping" – is the fastest-growing distribution channel worldwide. Shoppable posts and stories allow brands and users to tag specific ...

2021-06-07T12:05:00+01:00

According to a recent study by Depop, a popular e-commerce platform for second-hand fashion, and management and business consulting firm Brain & Company, the shopping behavior of the so-called Generation Z – born between 1997 and 2012 – is not only, but predominantly driven by the desire to live more ...

2021-06-07T11:42:00+01:00By Wendy Booher

Companies that prioritize people, the planet, and profits can expect to benefit from the vast amount of wealth handed down from baby boomers to millennials.

2021-05-19T12:11:00+01:00By Susanne Kern

Production in Myanmar has almost never been easy due to political circumstances. After the country experienced a boom in textile manufacturing with the beginning of the democratic process in 2012, the situation has worsened since the military coup on February 1 of this year to such an extent that a ...

2021-04-09T10:35:00+01:00By Romain Fournier

The average stock market value of 31 selected public companies in the outdoor sector saw a sequential improvement of 18.9 percent between the fourth quarter of 2020 and the first quarter of 2021, buoyed by the strong performance of stock markets across the globe, fueled by recovery hopes.

2021-04-06T12:17:00+01:00By Jo Beckendorff

While most of the existing problems caused by the Corona crisis have yet to be resolved, the global stock market is relying on hopes — hopes for a bright post-Corona future. Instead of going into crisis mode, it is simply bypassing all the economic killers that are piling up. Supported by further stimulus packages and the open money floodgates of central banks, the stock market remains high. Our cycling stock chartists are ahead of the curve. They rely on another serious advantage: the bicycle and e-bike sales boom pushed by Corona led to excellent business figures last year. These were announced in the first quarter of this year. Some of the record results were a good impetus for the development of the share value in Q1 2021.

2021-01-27T10:13:00+00:00

A recent survey by eShopWorld, a privately held Irish company headquartered in Dublin with offices around the globe that provides a technology platform for brands and retailers looking to sell online to global markets, found out that younger, digitally native consumers aged 25 to 34 are the group that most ...

2021-01-07T13:49:00+00:00By Romain Fournier

While the outdoor industry had a very difficult start of the year in 2020, when the pandemic forced Europe and America to adopt strict lockdowns, it bounced back significantly in the summer when restrictions were lifted, as people looked to escape crowds in the outdoors.

2021-01-05T14:39:00+00:00By Jo Beckendorff

Same same but different – 2020 has been a real rollercoaster. Not only for the world economy but for each individual: Corona set the course. 2020 saw the most extreme stock market movements ever. What it finally taught us above all: whether economic, trade or other wars, political crises or ...

2021-01-05T08:25:00+00:00

A recent representative survey conducted by the opinion research company Civey on behalf of the German E-Commerce and Mail Order Retail Association (bevh) has revealed that a quarter of the German online shoppers are consciously looking for sustainable shopping offers on the Internet.

2021-01-04T22:14:00+00:00By Thomas Becker

The outdoor industry and tourism associations weathered the first Corona summer quite well. Some hiking and biking equipment suppliers were even able to record double-digit growth rates compared to the previous year. However, things are now looking rather bleak for the first few months of the coming year.

2020-12-22T12:42:00+00:00By Martin Kössler, CEO of Huginbiz® (*)

The past spring created for most of us a feeling of pandemic panic and business paralysis. Offices were shut down and most employees were asked to work from home. From a pure productivity perspective, it gave a temporary feeling of winning back control of time. Time freed up from commuting ...

2020-12-20T17:40:00+00:00

It has become commonplace to say that the Covid-19 pandemic has dramatically accelerated trends that were already underway with the digitalization of the economy and society in general.

2020-12-17T15:45:00+00:00

GfK has published data showing that health and well-being have become more important during the Covid-19 crisis. However, it said this trend had already become increasingly prevalent among European consumers before the outbreak of the pandemic.

2020-12-02T09:29:00+00:00

After releasing record Black Friday results a few days ago, the Canadian e-commerce software company Shopify has updated its data for the entire Black Friday/Cyber Monday weekend. The more than one million Shopify-powered brands around the world have reported sales of $5.1+ billion. From Nov. 27 through Nov. 30, total ...

2020-12-01T09:17:00+00:00

According to a new report by Allied Market Research, a market research and business-consulting wing of Allied Analytics, the global fishing equipment market will grow by a compound average annual growth rate (CAGR) of 4 percent from 2021 to 2027, reaching $16.10 billion by 2027.

2020-11-20T10:57:00+00:00By Rachel Horner

Everyone has a sport. We're not talking about a gym membership, but full immersion into a discipline, where we have to have the right clothing, equipment and an app to help with training and motivation. Whether it's working towards a black belt in Taekwondo, competing in triathlons or mastering yoga inversions, sport has become serious. In addition, there are other driving factors such as the increasing interest in wellness, more female participants in more sports and the acceptance of leisure wear in almost all areas of life. This is pushing growth in the sporting goods market, and it also has a knock-on effect on what we expect from our sports stores. If we're prepared to spend a good amount of our disposable income in this area, we want the brands we chose to offer above and beyond the everyday retail journey.
Latest Interview Series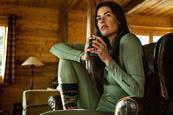 2021-07-27T18:30:00+01:00
In part 3 of EDM's new Interview Series, we spoke with Trent Bush, founder and Co-CEO of Artilect.