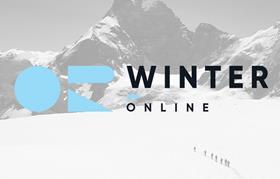 Many trade shows moved to digital platforms due to Covid-19 in 2020. It is too early to tell if 2021 will continue the pattern, but outdoor industry giant Emerald Holding Inc. just held its 2021 Surf Expo show in Orlando, Florida, live and in-person in early January. Emerald eliminated educational events, happy hours, and special events from the Surf Expo schedule in order to host the show live. But the company, which owns and operates about 60 tradeshows and events, took a different tack for the much larger 2021 Winter Outdoor Retailer (OR) show in Denver, Colorado. Emerald is hosting that show entirely online and extended the show window to three months, January till March.
Online tradeshows are certainly safer during a pandemic, but it is not everyone's favorite way to do business. Online platforms can be a steep learning curve for brands, especially when different tradeshow companies use different platforms. Brands and retailers can interact and do business in virtual booths staffed by live people, but a recent poll by Bicycle Retailer showed that 80 percent of respondents "would not pay" to attend a virtual show.
Most brands and retailers (much like the general public) want wide distribution of Covid-19 vaccines before returning to business as usual. The hassle of digital shows takes getting used to, but the pandemic has created an opportunity for online platforms. For the all-digital Summer 2020 Outdoor Retailer show, Emerald used a platform from Convey that includes digital booths and education programs. However, the company switched to the Swapcard event platform for Winter OR, citing "better AI technologies that enabled recommending and improved discovery for retailers."
Rebranded as Sea Otter Play, the Sea Otter Classic bicycle race series's tradeshow component was entirely digital in 2020. This "digital bike festival" was held in September and included 200 brands and 6,200 attendees. There were 129,000 booth visits and 526,050 digital "engagements." Sea Otter Play uses 6Connex, because of the platform's "support level, pricing, and speed at which they could build it," according to Holly Colson, director of marketing. She says that Sea Otter is still evaluating whether or not the 2021 event (scheduled for Oct. 7-10) will be fully in person or a hybrid of digital and in person. "The decision point is 90 days out, minimum, to get everything in order," she says.
Sensing opportunity, Emerald purchased PlumRiver in January to bet on the increasingly digital nature of business transactions in the outdoor industry. Among other bells and whistles, like running reports and chatting and messaging, PlumRiver's Elastic Suite facilitates smoother digital B2B purchasing between brands and retail customers. According to Emerald's press release, "PlumRiver's Elastic B2B platform bridges the gap between sellers' order processing systems and allows brands to sell directly to their buyers using print-free digital product catalogs and merchandising technology." Users can do surveys and demos to evaluate capabilities.
Marisa Nicholson, senior vice president and show director for OR, says that Emerald purchased PlumRiver to "help our communities connect, do business… We want to grow our customer base. PlumRiver adds tremendous value to complement our shows and existing business exchanges."
Moving forward, "hybrid" shows that offer expanded digital attendance options to supplement in-person events might be the new normal for the tradeshow industry.
"We've all had to quickly adapt to learning digital tools to adapt our businesses," says Nicholson. "We recognize that there's been a need for years, and this last year forced the issue. We'll continue to develop and create greater efficiencies for our community to get business done."
In a funny twist, while the pandemic has created digital opportunities, it has also driven people outside. The bicycle industry – and much of the outdoor industry – saw a boom in sales in 2020.
"The silver lining of this horrible situation in the world is that we have a lot of new riders. It's a safe activity you can do outside," says Sea Otter's Holly Colson.
Photo: © Simon Abrams on Unsplash