If you want to get some exercise at ISPO Munich, Hall C1 is the place to be. There, the Padel Village will celebrate its premiere with a padel court and hands-on exhibitions. In addition, several products will be presented to the public for the first time in the Health & Fitness area.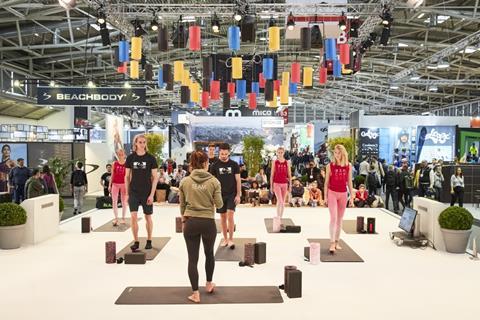 For the 2022 Health & Fitness area, ISPO Munich has been able to attract renowned exhibitors including Blackroll, Waterrower, and Everlast. The main topic for many brands this year is regeneration and prevention, for which customers are increasingly demanding more solutions.
Blackroll, the brand that has become known for its fascia rolls, differentiates between active and passive regeneration: "In the area of passive regeneration, we are presenting a smart mattress at ISPO Munich that customers can adapt to their sleep needs and that can thus have a positive effect on regeneration," says head of retail Martin Loer. Blackroll has also submitted a product for the ISPO Award, which has been the subject of years of development. Loer: "What it is exactly has not yet been revealed. But I can say that it's a game changer in the field of regeneration wearables and we're very excited about customers' reactions."
Those interested not only in regeneration but also in the physiotherapeutic aspects of training can visit the sister event therapie München, located in the ICM and Hall B0.
Find out more about ISPO Munich's new Future Lab
Also in Hall C1 is the Padel Village. Anyone who wants to try out the trending sport of recent years for themselves will have the opportunity to do so. Simply drop by, pick up a racket, and play. Padel brands for rackets and balls including Cip, Endless, and Drop Shot, along with court manufacturers will gather here, giving center stage to the now-established court sport.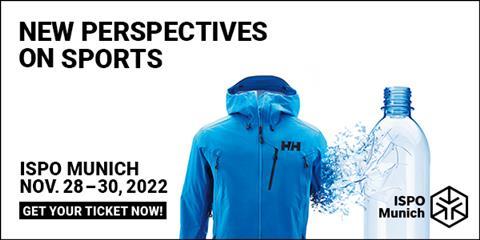 If you still crave some physical activity along with discovering new innovations, on Monday and Tuesday mornings, community runs will be held with, among others, athlete and influencer Imke Salander and trail runner Marcel Höche, so that retailers, for example, can exchange ideas with experts and test the products in a relaxed atmosphere. The runs start at entrance West at 7:15 am. All participants receive breakfast and a goodie bags once the run is finished
On Tuesday, the speaker program includes the running symposium together with Runner's World. With speakers from Adidas, On, Falke, Joe Nimble, and more, ISPO Munich once again brings you a high-quality lineup.
For a closer look at the Sportsfashion Hall, read our article here. And read how the exhibitors in the Outdoor Halls are doing their bit to increase diversity and inclusion here.