From Nov. 28–30, 2022, the sports industry will gather at ISPO Munich. We asked Lena Haushofer (Exhibition Director, ISPO Munich) to give us a preview of the exhibition areas. In part 1 of the interview, Lena outlined the Future Lab; the new heart of ISPO Munich. Here, in the second part of the interview, she introduces us to the other exhibition areas.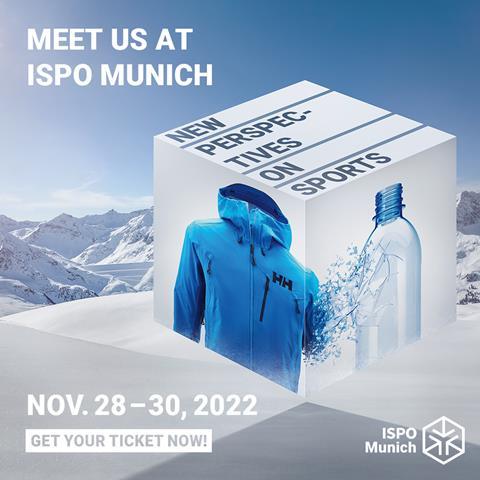 SGI: The ISPO Munich hall plan includes ten halls, divided into themed sections: Outdoor, Snow Sports, Urban & Team sports, Health & Fitness, Sports Fashion, and Textrends & Sourcing. Looking closer at some of the individual segments, what does the Health & Fitness segment have to offer this year?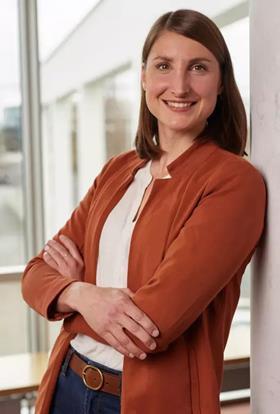 Lena Haushofer: For the first time, we are devoting a large portion of a hall to a single, trending sport: Padel. The Padel Village will have its premiere in Hall C1. Racket and ball manufacturers as well as court suppliers will all be exhibiting in this dedicated area, and visitors will even be able to pick up a racket and try out padel for themselves on real courts.
The Health & Fitness area has again attracted many well-known exhibitors such as Blackroll and Everlast. One of the main topics for many brands this year is regeneration & prevention. This is an area that has often been neglected until now, and one which will also be addressed at therapie MÜNCHEN, a parallel event happening at the ICM and in Hall B0, which expands on the concepts of ISPO Munich and the Health and Fitness Area. Tuesday will also see the return of the tried-and-tested running symposium in partnership with Runner's World, featuring speakers from Adidas, On, and more. In addition, we will be hosting Community Runs with well-known runners before the start of the trade show, so that retailers, for example, can talk to experts and test products in a relaxed atmosphere.
You have placed the Outdoor segment in halls A1 to A3. What kinds of topics and trends can we expect to see here?
Our 2022 guiding principle "New perspectives on sustainability" is shared by almost every exhibitor in the Outdoor hall this year. One aspect receiving special attention is the reparability of products and product life cycle. Patagonia is bringing along its repair truck, and exhibitors such as Vaude, Houdini, and Deuter are also focusing on the topic of repair as a key component for increasing the longevity of their products. I hope we will have many fruitful discussions here between retailers and the exhibiting brands, because when it comes to repair or recycling, the interaction between retailers and brands is enormously important. The event program and the Sustainability Hub in the Future Lab will also provide points of contact on this topic, like the discussion between retailer Bergzeit and the recycling experts from Soex and Sneaker Rescue.
Inclusivity and diversity is another focal point we are encountering in many of our Outdoor hall exhibitors this year. Again, this aligns with a guiding principle of ISPO Munich: "New perspectives on diversity." In concrete terms, more and more manufacturers are offering their collections in plus sizes for example, and marketing campaigns are not just using top athletes as models, but rather there is an effort to address a more diverse — and wider — target group who are not extreme mountain athletes but simply enjoy life in nature.
The third of the Outdoor halls is also home to the Winter Sports segment.
Exactly. Of course, we couldn't and don't want to separate the two because so many brands have products from both fields in their range. This year's ski touring sector in particular will showcase some really exciting new developments. Sports eyewear brand 100% will be debuting a completely new product segment at ISPO Munich, as they present their new range of snow goggles. The sustainability pioneers Picture Organic Clothing will also be exhibiting, along with Giro, Scott, and Hagan Ski. Furthermore, you will find some exciting novelties at the ISPO Award area in the Future Lab. For example, the avalanche safety backpack from Bergans, which recently won an ISPO Award and integrates a completely new air supply system from Safeback.
Will there be any country-specific display areas?
Absolutely. The Scandinavian Outdoor Group will be there, hosting the SOG bar, in addition to the individual booths of Scandinavian brands. The Outdoor Sports Valley — the national trade association in France — will be represented, with an exhibitor area featuring selected companies. This stand alone will feature 13 brands such as the baselayer company NOSC, the ski boot specialists Pierre Gignoux, and the snowshoe manufacturers Evvo. The Polish Outdoor Group is registered as an exhibitor, as is AFYDAD, the Spanish Sport Association.
What are some other highlights for you?
Talking to the exhibitors in the Sportsfashion hall, it's clear how wide-ranging sports fashion has become. We have everything from the children's brand Namuk, to legendary brands like Think Pink or UYN on site. UYN were recently at Milan Fashion Week with their Urban Shoes by Patricia Urquiola, made from merino wool and recycled materials, and they are now exhibiting at ISPO Munich. The story behind We Norwegians' exhibit space is also worth mentioning. The merino specialists have organized a small village at ISPO Munich, curating brands that align with them. We Norwegians are bringing the Swiss boot manufacturer Inuikii, who they first got to know at ISPO Munich, as well as the cap brand Varsity Headwear and Stereo Skis. It's proof that ISPO Munich really is a great opportunity for retailers to get to know a variety of special brands that complement each other in one place.
All these new trends and developments in sports fashion would not be possible without our Textrends area in Hall C2. There we present the latest selection of jury-curated developments in the sports and outdoors market for A/W 24/25. In hall C3 and C4 — the Sourcing segment of ISPO Munich — brands and manufacturers can talk to partners in person.
To find out more about the other brand new section of ISPO Munich, the Future Lab, read part 1 of the interview series here.