Global markets are in flux, including the outdoor and sports industry markets. New target groups are emerging, purchasing power on the consumer side is declining, and brands must deal with the climate and environmental crises — there are many major issues affecting the industry. At ISPO Munich, brand exhibitions, workshops, and the event program will reflect this.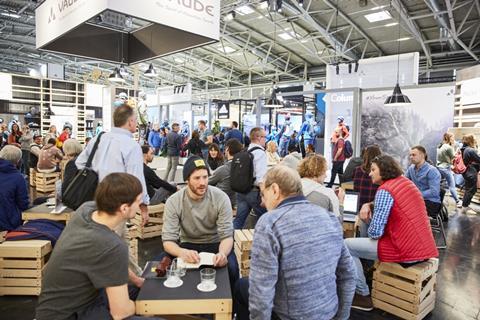 The outdoors is not an exclusive space. The outdoors is for everyone, or at least it should be. What were smaller trends in the industry before the corona pandemic accelerated during the Covid-19 era: Getting out and being in nature, whether that's for a hike, a walk with the dog, or on a gravel bike ride is now the order of the day. And this is reflected in customers' buying behaviors. The "outdoor" target group has expanded significantly, and to keep it that way, many exhibitors at ISPO Munich 2022 are showing more inclusive product lines. Inclusivity is being reflected in the cut, color choice, and the performance of the products, but also in brand marketing campaigns.
"In the fall/winter collection 23/24, the designs pick up on the 'health' megatrend, which has only been reinforced by the pandemic," says Irmgard Beck, lead designer at Schöffel. "In this collection, we reinterpret health, exercise, and wellbeing. We focus on new technologies, creative ways of thinking, and a bold and daring collection design. The design language is also clear and focused, across all segments — from outleisure to ski."
The proportion of versatile outdoor clothing is on the rise again too. Good performance now means that outdoor products are also necessarily, versatile. In the case of ISPO 2022 exhibitor Houdini Sportswear, this need for versatility has always been a founding principal.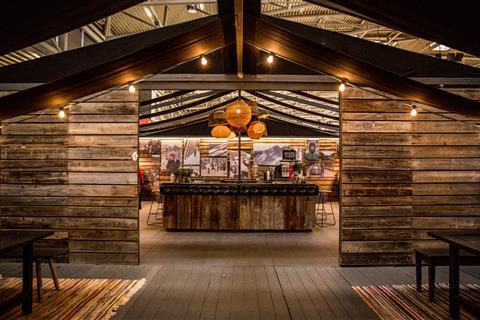 And on the topic of versatility, anyone passing the Maloja stand will encounter the tried and tested trade show stand — an old wooden barn that has been repurposed and is being used as an exhibition space for the 33rd time.
Find out more about ISPO Munich's new Future Lab
Brands are paying a lot of attention to the reparability of products. Patagonia, for example, is bringing along its repair truck, and Bergans is showing product lines that are designed to be easily repaired. Exhibitors such as Vaude, Houdini and Deuter will also be focusing on the topic of repair as a key element in ensuring the longevity of their products.
Retailers have an important role as partners here; likewise when it comes to the topic of take-back and recycling. The opportunities for exchange at ISPO Munich will be a valuable source of inspiration on this topic. There will also be a panel on the subject from outdoor retailer Bergzeit, recycling and take-back expert Soex, and Sneaker Rescue. Repairability will be a point of discussion at the EDM Publishing panel, "The Future of a circular apparel economy," moderated by an editor of SGI.
Finally, tried and jury-tested innovations will be exhibited by Jack Wolfskin, Fidlock, Bergans, Safeback, and Halti, to name but a few. All exhibitors have recently won an ISPO Award. Details can be found here. In addition, the Scandinavian Outdoor Group and the Outdoor Sports Valley of French outdoor brands will again have a joint booth.
Find out more about how exhibitors are reflecting ISPO Munich's 2022 Guiding Themes of "New Perspectives on Sustainability" and "New Perspectives on Diversity" and take a closer look at what's on offer in the Halls.