Messe München reports that more than 500 exhibitors have registered to participate in the virtual Expo Area of the first online-only ISPO Munich on Feb. 1-5. The Expo Area is the virtual exhibition hall where brands can showcase their products and innovations. Also, participants can make direct personal contact with the companies in their "brandrooms."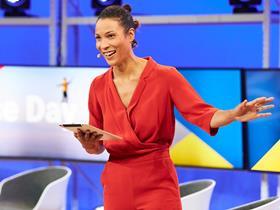 In addition, Messe München has released details about the digital conference program with around 80 lectures and panel discussions and over 100 workshops for retailers and the sports and outdoor industry. The general conference language is English; some exceptions will be in German. Highlights of the program include the panel Restart winter sports industry with Elan, Intersport, Uvex and the Verband Deutscher Sportfachhandel (VDS) on Monday, Feb. 1; The Future of Retail on Tuesday; a panel discussion on the Socio-political relevance of sport offers in the pandemic with speakers of the German Bundestag, the German Gymnastics Federation, the Deutscher Industrieverband für Fitness und Gesundheit (DIFG) as well as the sports scientist Dr. Ingo Froböse from the German Sport University Cologne on Wednesday; Thursday's Teaming up for Circularity with representatives of the EU, Adidas and Fashion for Good, or Sustainability – A collaboration Imperative for our industry with Gore, Higg, Mammut and Salomon; or a roundtable on Why should physical activity be part of the sustainability agenda? with representatives of the European Championships Munich 2022, the It's Great Out There Coalition and the Fenix Group, as well as ultra trail runner Kilian Jornet on Friday.
Besides the B2B program, end-consumers can access several public streams on all five days of the event. These include movie screenings provided by European Outdoor Film Tour and Freeride Film Festival, workouts with Blackroll, Peloton and Technogym, and the Sustainability & Safety Talk with ABS and Pyua.
To "promote the feeling of an on-site industry meeting place" and spur networking, Messe München is introducing a "digital invitation tool" for the event through which exhibitors can supply customers and partners with free tickets to the Expo Area. As Dr. Jeanette Friedrich, ISPO's global group director, says that this will enable exhibitors to "invite their most important contacts in a straightforward manner. Thus, we ensure that international traders and stakeholders will visit the virtual format."