Vienna-based international behavioral research institute Karmasin Behavioural Insights conducted a wide-ranging study for the Oberalp Group in Germany, Austria and Switzerland to examine the rising outdoor trend in the wake of the Covid-19 pandemic. The institute surveyed a total of nearly 900 participants on the topic of "My first experience in the mountains." The behavioral researchers' questions focused on the motivations of all those who had spent their summer vacation in the mountains for the first time in the summer of 2020. "You didn't know exactly what you needed," numerous respondents said of their fears and teething problems. "In hindsight, maybe one should have relied on better equipment or taken advantage of rental options," was the conclusion of many study participants. "This is exactly where we as mountaineering specialists need to start with our solutions. We are still too complex when it comes to products and applications," said Oberalp Group's CEO, Christoph Engl.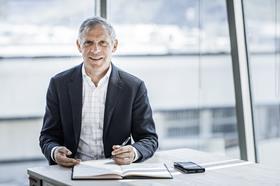 The detailed results of the study will be presented online at the third Oberalp Virtual Convention on May 18 at 17:00 CET. The now well-established digital format will make it possible to view content and findings from it in detail. In addition, this date is also considered the official season launch of the collections, where the new summer 2022 collection of the group's Salewa, Dynafit, Pomoca, Wild Country and Evolv brands will be presented to a larger audience than usual, as this time end users are also invited to attend.
Also on display will be the presentation of the first collection of Oberalp's latest brand creation, LaMunt. The brand stands for "premium mountain sportswear, which mountain-experienced and mountain-loving women have designed for a rapidly growing number of followers." The 32 pieces of LaMunt's 2022 summer collection, presented to retailers for the first time by brand founder Ruth Oberrauch and her all-female team, will be available very selectively in stores from Feb. 2022. "However, there will also be a small selection of our products in our online store as early as November 2021," Oberrauch revealed.
In addition to the virtual event, and as the pandemic situation slowly opens up opportunities to meet in person again, the Oberalp Group is planning an exclusive in-person event for a very limited number of partners at the Lumen Museum at Kronplatz in South Tyrol on June 7 and 8. On this occasion, the aforementioned study on the topic of "My first experiences on the mountain" will be presented in person by the institute's founder, Dr. Helene Karmasin. Experts from the sports retail sector will be able to discuss the results of the study in small groups and apply the findings to the design of their customer relationships. In addition, the 2022 summer collections of all six mountain sports brands will be on display and can be experienced live.