The Outdoor Industry Compass spoke with Dr. Jeanette Friedrich, head of ISPO Group, three weeks before the event to find out more details about the program of the OutDoor by ISPO Global Summit Edition in October and the group's plans for future ISPO events.
OIC: What can visitors and especially retailers expect at OutDoor by ISPO?
Jeanette Friedrich: The core of OutDoor by ISPO this year is the conference – this needs to be clearly understood; that's why it's called the "Global Summit Edition." We are combining what has been known as EOG's European Outdoor Summit with a special event format. Since we could not run the regular OutDoor by ISPO trade show in June, we wanted to offer a platform for the industry to meet again after one and a half years of distancing and restrictions. For us, it's about the industry gathering, being able to exchange ideas after all this time, paired with exciting conference content, where it's all about future topics and innovation. Our partners have the opportunity to present their products or other content in a relatively small presentation area at the ICM so that attendees of the summit get a chance to discover the latest developments and engage in conversations. We provide standard booths to be as sustainable as possible. It's not the right time for a trade show, and we didn't want to set up anything along those lines.
OIC: What are the learnings from the fully digital format of the last ISPO show for this hybrid event?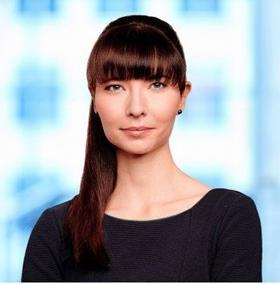 JF: There are several, but one needs to understand some distinctions. ISPO Online was actually a trade show with digital exhibition booths. Consequently, very little can be transferred from that event to the upcoming Global Summit Edition. During the lockdowns, the digital ISPO was a great alternative and worked well. The disadvantage was, of course, that certain things were impossible to realize, such as getting a full overview of the market. Another disadvantage was the lack of personal contact to build new business connections. It's much harder to get to know people in the digital space. You will also rarely find a CEO sitting at a computer in the digital showroom all day. But you do have a realistic chance to meet executives at a trade show booth.
As for the upcoming summit, the digital conference during ISPO Online was very well received, and we were able to gather some valuable experiences with the format. That is why the Global Summit Edition will not have any digital extensions for exhibitors in the form of brand rooms. Of course, the conference partners have a digital presence for pure visibility. But there will be no digital meeting rooms. It´s more like a digital catalog page. And you can contact the companies through their page if you want.
OIC: Who should physically visit OutDoor by ISPO 2021? Who will be fine with the digital offering?
JF: The personal exchange is certainly the main motivation to come and visit the event in Munich. Re-meet, talk in person, have a coffee and discuss experiences, ideas, plans. That's really what we want to achieve with the on-site event: The first physical industry meeting since the outbreak of the pandemic – and your opportunity to network in person. The world is becoming more and more complex, we all know that, and that's why we need to intensify exchange on a personal level – because otherwise, I don't think we'll be able to solve the challenges ahead of us.
OIC: Do you know what the exhibitors will be showing in their booth spaces?
JF: At this stage, we don't know a lot yet. I heard there will be some true product innovations, among other things, which can't be revealed yet. Sustainability will certainly resonate with many. Other partners such as Dometic will bring their special theme – the outdoor experience in the caravan and travel sector – to life. We hope to know more shortly and will let you know!
OIC: Regardless of pandemic issues, what show dates would be ideal for the industry in the future, and will you focus more on conferences and less on products?
JF: I don't think there can ever be an ideal date for the entire industry… However, despite everything, we will not focus on conferences only. ISPO as an overall platform with ISPO Munich and OutDoor by ISPO will continue to be a powerful driver for the business as a product exhibition. Here, the focus will continue to be on innovations and the exchange of information. Our intention to bring innovations to the world and connect people in the sports sector remains our main target. For now, the dates will remain at the end of January for ISPO Munich and June/July for OutDoor by ISPO.
The platforms will certainly continue to develop. We already communicated the new B2C concept for ISPO Munich. We will take end consumers onto the platform, but not by opening up the B2B halls, but by creating parallel offers to give brands the chance to generate new leads and enter into the direct exchange – and to inspire the consumers. Nevertheless, the conferences will also be part of the evolution, and they will continue to run parallel to the exhibition, as they are a great platform for discussion, controversy and inspiration. What will happen in five years' time and what customers will demand from us by then – maybe including a hybrid exhibition space – is something we don't know today. Currently, we only see hybrid with the conferences, but for the innovation show and/or exhibition part, the physical event has priority. A new travel behavior may also play a role at some point, but only the next few years will show whether this will change much. The younger customers and target groups will certainly play a huge role in new and more sustainable behavior. Ultimately, we have to figure out where the USP is and what is feasible and makes sense for the majority involved.
OIC: Bike as an outdoor, sports and mobility topic: What conclusion do you draw from IAA Mobility, and where do you see the segment at ISPO and OutDoor by ISPO?
JF: We don't really have an official statement yet, but are strategically asking ourselves the same question right now. Overall, the bike theme was very well received at IAA Mobility. It was also a good first step for the exhibitors. In the future, I personally don't think there needs to be separate bike and car halls; the topic of mobility should take place across the board without separation. Regarding ISPO Munich and OutDoor by ISPO, we are already discussing with our partners how to feature the segment in the future. What is certain is that the segment will have its place. Sebastian Dietz is the contact person for this across all our platforms.
OIC: How has the team developed since Markus Hefter left the group?
JF: Our team has changed a lot due to the restructuring, and, of course, our customers have noticed that. The team has become smaller, which means that we are implementing or relaunching certain products, such as our awards, with the help of external partners. We need to ask our partners and customers for a little patience until everything is sorted out. Our Awards will be back as usual from ISPO Munich 2022 onwards. All in all, we have a strong new team – especially with Lena Haushofer as our new community manager outdoor. She is an outdoor enthusiast and avid trail runner and is currently setting up her network in the industry. This enthusiasm is definitely present throughout the entire team and we are optimistic that we will be able to run our events as well as we have in the past and remain very close to our partners and customers.
OIC: Thank you!
For those interested in coming to Munich to the OutDoor by ISPO Global Summit Edition, the latest Covid rules can be found at https://messe-muenchen.de/en/company/responsibilities-csr/health-and-safety-concept/. Hotel rooms in the direct vicinity of the trade show are currently still available but going fast.