The future of winter sports has been the subject of heated debate since before the current season. And the debate will be continue at the upcoming ISPO Munich, scheduled for Nov. 28-30. There will also be some exciting innovations in the winter sports areas of Halls A3 and B3.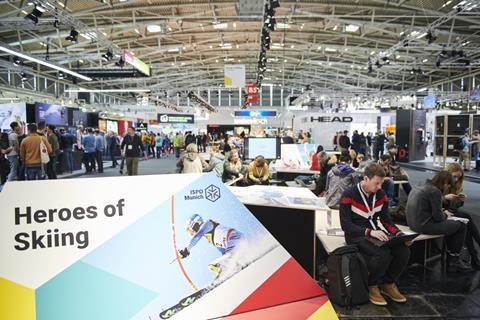 The very first day of the trade show begins with a highlight on the topic of winter sports. In the Future Lab, Martin Dolezal (head of the Snowsports Academy) and Bernhard Ratschiller (freerider and Area 47 representative) will discuss the future of winter sports with Gerald Stöllnberger (managing director, 360 Perspektiven GmbH), John Yang from Helly Hansen and a representative from Scott Sports on the Main Stage.
The brand is coming to ISPO Munich as one of the biggest players in this segment. The Swiss company can be seen in Hall A3 at Booth 302.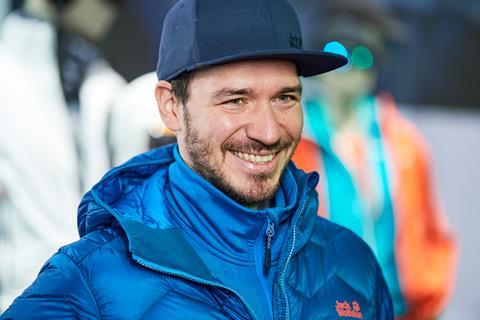 For the most part, the snowsports segment will be located in Halls A3 and B3. In the forefront will be the continuing trend towards ski touring (Kohla, Montana, Contour, Scarpa, TSL and Hagan Skis will be there, for example), as well as the development of ski products that conserve natural resources as much as possible. There are some exciting and partly new brands at the start. Some examples:
PUSU Skis (B3.504), a Finnish company, makes skis that are as environmentally friendly as possible and are ISPO Award winners 2022.
Early Bird Skis (but Hall B1) uses bio-based and recycled materials.
Majesty Skis specializes in the freeride, freeski and touring segment, but the Polish company also offers skins, bindings, eyewear and (functional) clothing.
The makers of Stereo Skis also set a premium on their carbon footprint, designing and manufacturing their skis only in Norway.
Edelworks' ski touring bindings are competing in the ISPO Brandnew competition. These Austrian company uses repelling magnets at the heel to aide in walking.
You will find all winter sports brands and companies in the ISPO Munich exhibitor directory. Just use the filter "Winter sports." All information about ISPO Munich can be found here: