After a group of investors acquired just under a third of the company shares in children's and youth bicycle supplier Woom in the fourth quarter of 2020, the Austrians say the investment will be used, among other things, for near-market assembly. Since the beginning of the year, the assembly of Woom Original – the brand's line of classic children's bikes – for the European market has been coming off the Polish production line of Sprick Rowery, which is owned by German manufacturer Sprick Cycle. Sprick Rowery has provided Woom with its own warehouse and production halls at the plant. By the end of 2021, 115,000 Woom Original units are to roll off the line there, almost 40 percent of the annual production. A second assembly line and two highly automated spoking machines are already in the pipeline. While Woom is focusing on close-to-market production for Europe, production in Asia will continue to play an important role for the growth markets in North America and Asia.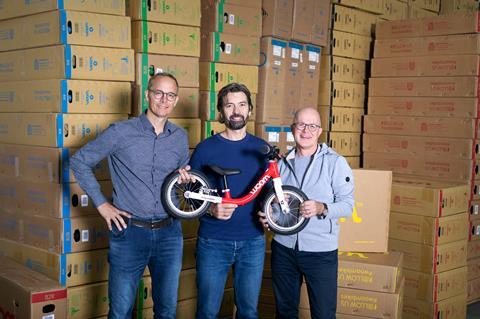 According to Woom, advancing automation and the declining development of suppliers in the automotive and aerospace industries are opening up opportunities in production and assembly in Europe. Whereas the bicycle industry had previously sourced its components almost exclusively from Asia, it is now becoming possible to develop and produce with suppliers in Europe. Also, production close to the market stands for time savings and lower environmental impact.
The importance of having production sites in Europe was demonstrated not least during the Corona crisis: facilities in Asia were partially shut down because of the lockdowns, and transport routes became unreliable. The bicycle industry is still suffering from supply bottlenecks for common components.