After 45 years as owner and founder, Nick Brown has handed over control over Nikwax and Páramo on Feb. 1 to his employees on three continents at the age of 67 by selling the company to a newly formed Employee Ownership Trust.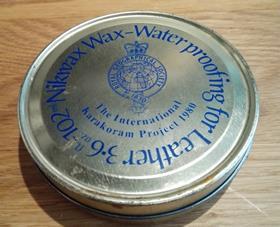 Brown created his first product in 1977 (Nikwax Waterproofing Wax for Leather) as an unemployed chemist, which he supplied to the Royal Geographical Society Karakoram Expedition in 1980 and which was later sold in more than 50 countries. Brown went on to work on a very innovative product, Nikwax TX.Direct, which is used in the washing machine to restore waterproofing to breathable, waterproof clothing. Subsequently, Nikwax launched a range of water-based waterproofing aftercare products that are free of solvents and chemicals of concern. Nikwax is the only established waterproofing brand that has never used PFCs in its products.
Nikwax's innovations have led to the company winning the prestigious Queen's Award four times since its inception, most recently The Queen's Award for Enterprise: Sustainable Development in 2014 – the first outdoor brand to do so. In The Sunday Times' Green List, which reveals the top British brands doing better practice, Nikwax was the only outdoor brand to make the top 10.
Over the years, Nikwax has grown into an international company, with operations in mainland Europe, North America and South America.
Brown founded Páramo Directional Clothing in 1992 to manufacture garments based on Nikwax Analogy technologies, a combination of materials that offers a high-performance, sustainable alternative to traditional membrane or laminate fabrics that rely on perfluorinated compounds to provide waterproofing. Páramo production is based at the Miquelina Foundation in Colombia, which helps socially disadvantaged women build better lives for themselves and their families.
Nikwax has never followed the crowd to get Bluesign or similar certified but has used the money to improve its processes and keep the retail price as low as possible. Charles Ross, the textile specialist contributing to The Outdoor Industry Compass on a regular basis, commented, "In my opinion, Nikwax has done more than any other British outdoor marque in progressing the sustainability conversation here. They were the first with the data such as life cycle assessments, annual sustainability reports, etc. to be featured on their websites highlighting how the information is not just for reporting – but also for educating the consumer."
The idea of an Employee Ownership Trust (EOT) was proposed by Brown's HSBC bank manager, Simon Austin, four years ago, beginning a lengthy and complex project that comes to fruition today after being delayed by Covid-19. Special arrangements for EOTs were introduced by the U.K. coalition government in 2014 to protect and promote jobs. The basic concept of an EOT is that it exists for the benefit of employees and all are effectively partners during employment. Since their inception, EOTs have become an increasingly popular way for owner/founders to manage succession while protecting the employee community that created them.
Brown didn't disclose the details of the agreement he made with his employees, but part of it is a watertight pledge that one percent of sales will go to environmental and social projects forever. Maïté Angleys, director of sustainability at Nikwax, said, "1% for people and planet is about giving back. Nikwax has been here for 45 years and it will still be here in another 45 years' time, which is why we want to do our best to protect the great outdoors for generations to come. To ensure continuity, Nick and his family will be involved in choosing the projects and organizations we support, giving us the chance to preserve our founding values into the future."
Brown is one of the founding members of the European Outdoor Conservation Association (EOCA) and served as its vice president from 2009 to 2019. He is also an ambassador for the World Land Trust.