Under the motto "Changing for the better means taking responsibility" – part of the Deuter Promise, which calls for 360-degree responsibility – German backpack and sleeping bag manufacturer Deuter is launching a new sustainability strategy. One of the six fields of action anchored within addresses climate protection – with the goal of climate neutrality for the company's headquarter as well as 25 percent of the collection by 2023. As part of the sustainability strategy, Deuter is working with Climate Partner to determine its own carbon footprint and derive clear, integrated strategies to reduce it in the long term through reduction and offsetting. The company sees the greatest potential in reducing emissions upstream in the supply chain. Here, Deuter is working with long-standing partners on adequate and sustainable solutions. However, in order to also reduce the impact on global warming in the areas of product design and development, existing processes and materials are being substituted with more climate-friendly alternatives, such as recycled materials, spin-dyeing, etc. The longevity of Deuter's products also contributes to the reduction, as, for example, extending the product life cycle by 10 percent not only saves 8 percent CO2, 10 percent water and 9 percent waste, but also reduces the cost of resource consumption by 9 percent.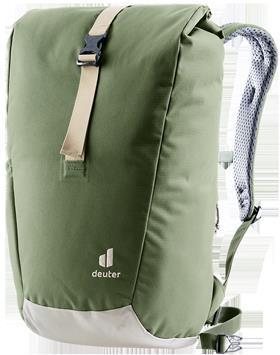 Even with the greatest efforts, products are never ultimately climate-neutral, because this means that a process or activity does not affect the climate. To achieve net-zero emissions, all greenhouse gas emissions must be offset by carbon sequestration. So Deuter sees offsetting as the only solution after maximum reduction, and this is to be implemented efficiently, meaningfully and sustainably together with Climate Partner. In addition to the maximum reduction of the CO2 footprint of the company's main site through appropriate construction and infrastructural measures, all emissions were additionally offset through specifically selected social and climate protection projects such as solar energy in Namibia and forest protection in Kenya. As a result, the climate neutrality of Deuter's main site was already achieved by the end of 2021.
First climate-neutral Deuter products will be available from the fall/winter 2022/23 season. When purchasing a product from the Pico, Kiki, Junior, Stepout, Overday and Overnite series, the amount of emissions released by the production and transport of the product will be offset through voluntary compensation.