GoodWeave International, a nonprofit organization founded in 1994 by Nobel laureate Kailash Satyarthi and with offices in Washington DC and Oxfordshire, England, has released its "Best Practice Series to Eliminate Child Labor in Global Supply Chains" as a resource during this International Year for the Elimination of Child Labor.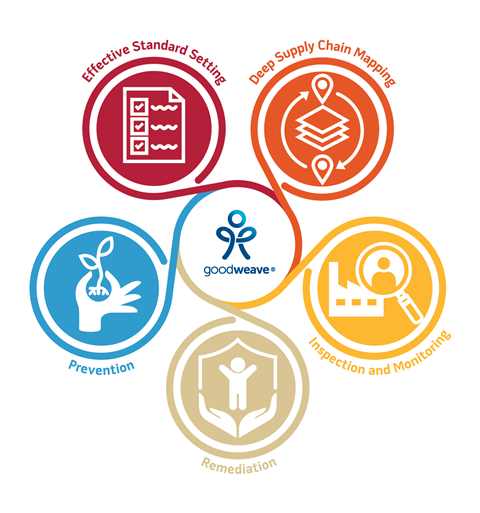 The five-part series explores how companies and nongovernmental organizations can combat child labor in supply chains and sectors where they work, based on GoodWeave's proven model. The GoodWeave System is a comprehensive, market-based approach that goes beyond simple prohibition to change cultural norms, protect children and families, and address the root causes of child labor.
The series is based on five key components for eliminating child labor and is informed by GoodWeave's extensive on-the-ground experience over 25+ years. The full series of best practice briefs can be downloaded here.