The textile industry is constantly evolving. Now, more than ever, it is important to tackle the fundamental issues within the industry, and work on powerful solutions. Sustainability is no longer a trend; it's a necessity. And PrimaLoft is leading the way with high-performance material innovations.
What began nearly 40 years ago as a request from the U.S. Army to develop a water-resistant alternative to down, has since become an industry-leading advanced material technology company. PrimaLoft specializes in developing high-performance synthetic insulations and fabrics, working with over 950 brands worldwide – from outdoor and lifestyle apparel, to workwear, footwear, and home bedding.
Since the very beginning, PrimaLoft's business has been rooted in three pillars: performance, responsibility and innovation. These pillars make up the company's Relentlessly Responsible™ mission. Ultimately, the goal of every product and technology developed by PrimaLoft is to deliver industry-leading performance benefits, while bringing people, product and planet together in harmony.
PrimaLoft engineers develop new technologies that raise the bar for thermal performance, while also looking at the entire life of a product – from the material level to production and manufacturing, to business practices – looking for ways to reduce impact at every step. In recent years, the U.S.-based company has introduced several breakthrough innovations that have the potential to change the textile industry.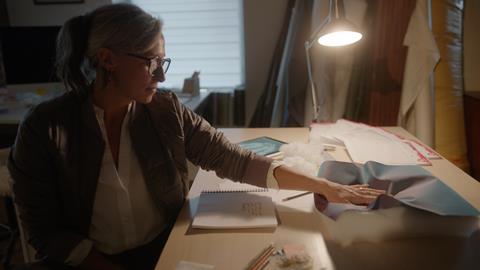 Reduction of the environmental footprint within the Product Journey
PrimaLoft is deeply focused on reducing impact throughout a product's journey, through the continued use of recycled materials, aggressive carbon reduction, production of durable products, combating microplastic & waste issues and designing for circularity.
Reuse
Today, the use of recycled content in textiles has become standard practice. However, that was not always the case. PrimaLoft began using post-consumer recycled (PCR) content back in 1997, well before the industry was ready to embrace the practice. Since 2015, PrimaLoft has saved more than 692 million water bottles from entering landfills or ocean waters and transformed them into high performance fibers. Today, 86% of PrimaLoft's total revenue comes from products with greater than 50% PCR. And the company is improving those numbers every season – with the ultimate goal of moving away from virgin polyester, entirely. The number one priority is to continue making these strides while maintaining the same industry-leading performance. However, recycling is not the final answer, it's just the start of a journey.
Decarbonization
In recent years, PrimaLoft has made important strides towards decarbonization through concerted efforts in all major aspects of the business – materials, manufacturing, and product development. The use of recycled materials instead of virgin polyester has an immense impact of the carbon footprint. Since 2015, using recycled material has saved more than 26.8 million kgs of CO2, compared to using virgin polyester. This represents a reduction of 43%.
In 2019, PrimaLoft launched a breakthrough technology aimed at disrupting the traditional manufacturing process. With PrimaLoft® P.U.R.E.™, which stands for Produced Using Reduced Emissions, technical engineers have transformed the manufacturing of synthetic insulation to drastically reduce the carbon emissions produced during the process by up to 70%, compared to traditional manufacturing techniques. PrimaLoft® P.U.R.E.™ incorporates a holistic approach that matches materials, engineered recipes, equipment and energy production that work together, enabling a significant drop in CO2 while maintaining the same performance of the products.
Additionally, recent collaboration with Origin Materials represents a significant milestone on the product development side. In the coming years, this strategic partnership aims to develop the first carbon negative polyester fiber suitable for use in textiles by turning sustainable wood residue into cost-advantaged, carbon-negative materials that reduce the need for fossil resources.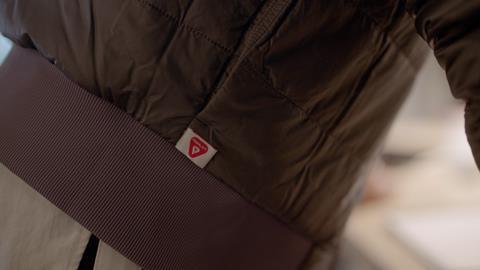 Durability
PrimaLoft is committed to manufacturing products that last a lifetime, or even generations, creating garments that can be reused, repaired and passed on to other users. All PrimaLoft products are highly durable, enabling them to maintain their high level of performance for many years. Using highly durable materials extends the usable life of garments and lessens their potential impact on the environment.
Combatting Microplastics
Microplastics are a significant environmental issue, and textile waste is a considerable contributor. According to an UN Environment report, approximately 8 million tons of plastic enter the world's oceans each year and 30% of microfibers in the oceans are from textiles. To do its part to combat this issue, PrimaLoft developed PrimaLoft® Bio™.
PrimaLoft® Bio™ is the first-ever technology that uses 100% recycled content and enables synthetic insulation and fabric fibers to return to materials found in nature. This represents a holistic solution for every step of a product's continued journey. The use of 100% recycled material means a drastic reduction in the amount of carbon emitted during the production of the fibers. Highly durable and built to last, the high-performance fibers only break down when exposed to specific environments like marine, wastewater and landfill – reducing the long-term impact of microplastics in those environments. PrimaLoft® Bio™ is intended to offer a holistic solution that addresses plastic pollution, both at a garment's eventual end of life and by combatting microplastic shedding throughout its usable life.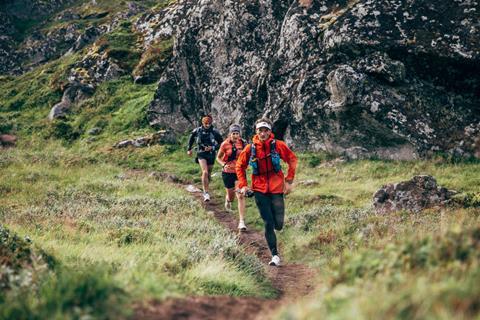 Circularity
The textile industry is beginning to work towards the goal of implementing circular systems that enable products to be reused and made into the same quality products, without the need for new resources. However, this requires significant collaboration between all industry stakeholders within a complex supply chain, as well as consumer participation. A process called chemical recycling is a promising solution to help accelerate change. Chemical recycling breaks material down to its basic components, while maintaining their integrity, so that it can be rejuvenated into new high-performance material, repeatedly. Through third-party testing, nearly all PrimaLoft® fibers have been proven renewable in a circular economy, via chemical recycling. As the industry continues to make progress towards circular systems, PrimaLoft is prepared.
Outlook
PrimaLoft will continue to expand its portfolio of recycled materials, carbon-reducing renewable manufacturing technologies and microplastic-reduction solutions. Looking to the future, the company will continue to innovate, working towards the ultimate goal of developing the industry's highest-performing synthetic materials without the need for fossil fuels.